The menu is one of the main tools of user navigation in a site that plays an essential role in increasing user interaction. These days, websites often use a mega multimedia menu that integrates a large amount of content into the menu for the convenience of the user.
Magento 2 Mega Menu Extension is a large menu that links the different sections and subdivisions of a site together.
Mega menus are widely used on sites that have a lot of content, especially store sites. If you have an online store or other sites with a lot of links for people to access, using a Mega Menu will be useful for you.
In this article, we want to thoroughly review what a mega menu is, what its benefits and applications are, and introduce some examples of the best Magento 2 Mega Menu Extensions. So stay with us until the end of the article.
Related posts: Best Magento 2 extensions 2023
What is Mega Menu?
A mega menu is a type of navigation menu that allows all options to be displayed to the user simultaneously, horizontally, or vertically.
Megamenu is like a slider that displays large pages divided into groups related to the navigation options when the site mouse clicks on an option in the navigation bar at the top of the page. By expanding multiple levels, you can display your website navigation in a menu.
Related posts: What is Magento?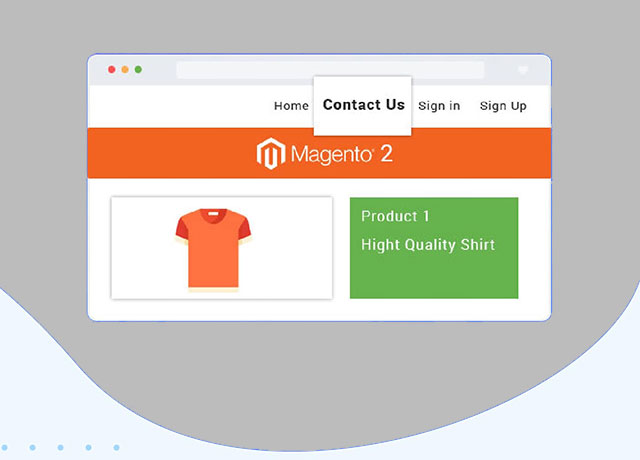 Visitors can click directly on what they want and enter the section with fewer clicks. Sometimes they are also divided into sections and will be more widespread. Amazon is an example of a website with a mega menu, and if you look closely at its menu, you will notice its breadth.
But Amazon does not use a mega menu It uses a standard drop-down menu instead. Mega menus have the following features:
One or more large screens are divided into groups of navigation options.

Navigation options are structured using layouts, typography, and (sometimes) icons.

Everything is visible at once, so users do not have to scroll through the submenus.

Mega menus improve how users navigate a site.

Navigation options can be improved through layout, typography, icons, and images.

The mega menu allows the content of the site to be more user-friendly and makes it more logical.

To categorize pages into groups.

Can be shown in different positions, the top left column screen or the right column.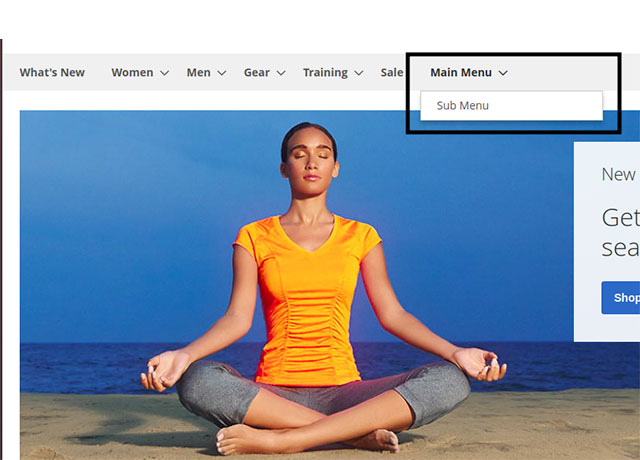 The best Magento 2 Mega Menu Extension
As you know, the menu is one of the most important parts of the site; but most templates do not have an Advanced Drop Down, and we need an Extension to have an advanced Custom Navigation Menu. In this article, we introduce a list of the best Magento 2 Mega Menu Extension.
Related posts: Increase Sales by Displaying Related Products in Magento
Mega Menu Pro for Magento 2
Improve customer shopping experience by providing fast and flexible access across your website pages. Empower your store with Magento 2 Mega Menu Pro extension to create an attractive and dynamic navigation menu without any technical skills.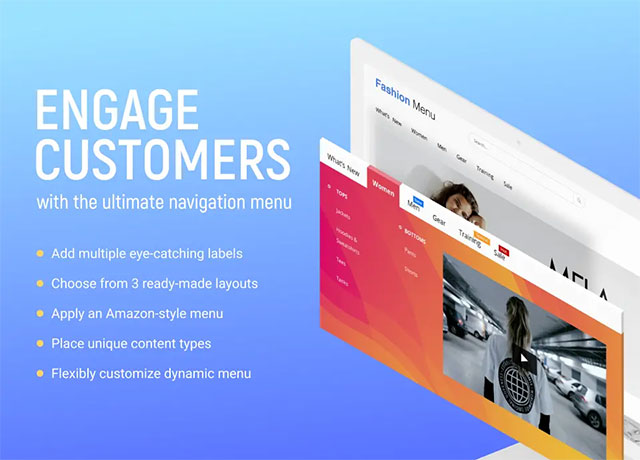 Use ready-made layouts to set up menu display quickly

Ensure smooth navigation experience on mobile

Add CMS blocks, images, products, brands, and links to your menu

Highlight menu items with custom icons and animation effects

Set up the drill down or accordion menu mode
buy Magento top menu Extension price 199$
Magento Mega Menu Extension
Ninja Menus is an EASY-TO-USE and extremely CREATIVE menu extension. No need to be professional in coding and technical skills, you can still make your own navigation menu just by using our simple and intuitive drag & drop interface.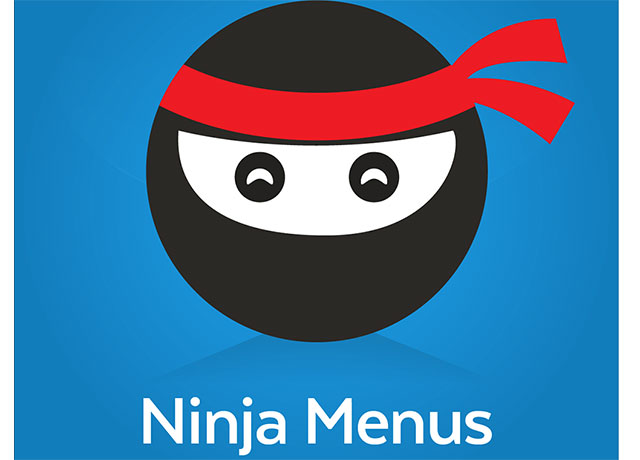 Create beautiful menu layouts

Fully Responsive – Mobile Friendly

Display menu in 4 types

8 Predefined Menus

Drag & Drop Menu Builder FEATURED

11 elements supported

Menu Item

Fastest load time, Cache Supported FEATURED

Lazy Load technique

SEO Friendly

Support Multiple Stores and Languages

100% Compatible with: Magezon Page Builder, Ultimo, Porto theme

Amazing Aftersales Support and Tutorials
buy Magento top menu Extension price 104.31$
Magento 2 Mega Menu Extension
Mega Menu Magento 2 Extension helps you to create a dynamic navigation menu for your Magento eCommerce Store. Create Custom Horizontal & Vertical Mega Menu.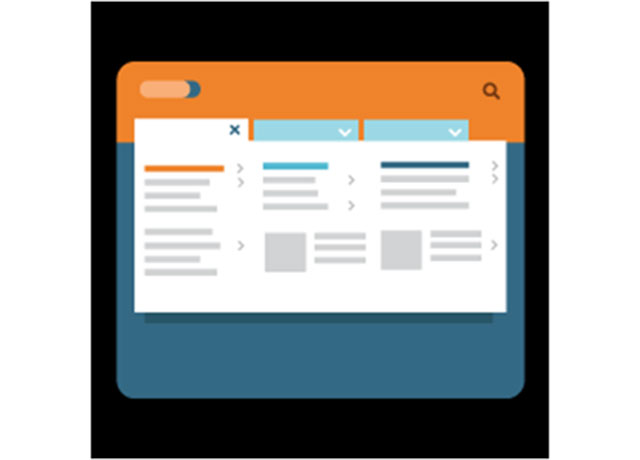 COMPATIBLE WITH -COMMUNITY : 2.3.X – 2.4.X ENTERPRISE : 2.3.X – 2.4.X

Support Magento Commerce B2B Customer Segments

Support Varnish Caching

Added hamburger menu design for desktops

Drag & drop menu items available to sort them well

Allows creating a sticky menu

Display images & videos in Mega Menu & boost branding

Create a visually appealing store with distinct animations effect

Link categories, CMS pages, external URLs & blocks to menu

Distinct design styles (horizontal, vertical, drill-down) are available

Allows the Megamenu to be placed anywhere within the site

Easily Installed and Customizable
buy Magento top menu Extension price 149$
Free Magento 2 Easy MegaMenu
Without high technical knowledge, Easy Mega Menu gives you the ability to create an organized menu, if you have a lot of products, using mega menu gives the best user experience to the customer :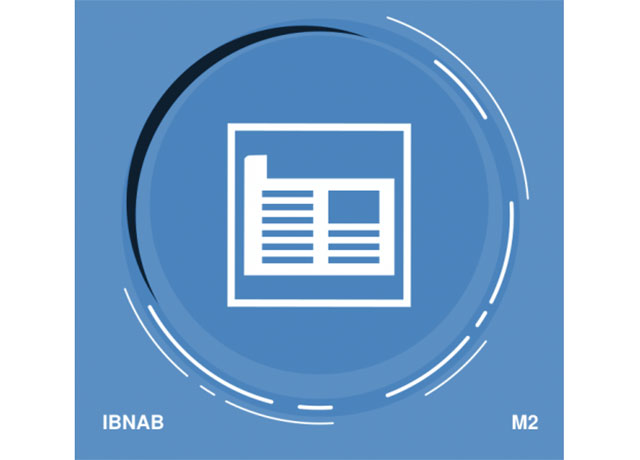 support Magento version 2.1, 2.2, and higher

Create a horizontal menu for your Magento 2 store

Custom category label

When Customers hover over a menu item, a list of your products will be displayed.

Megamenu extension helps to display categories and corresponding sub-categories

Easily add, delete and edit menu items

responsive with tablets and mobiles

Easy to use even without coding skills

Manage the navigation of the menu flexibly
buy Magento top menu Extension price free
MEGA MENU EXTENSION FOR MAGENTO 2
Magento 2 Mega Menu extension supports you reorganize the entire list of products neatly and spectacularly by creating dynamic navigation menus with no code required.
In this Magento 2 mega menu extension, we offer various fruitful features to let customers find all desired products at the first sight.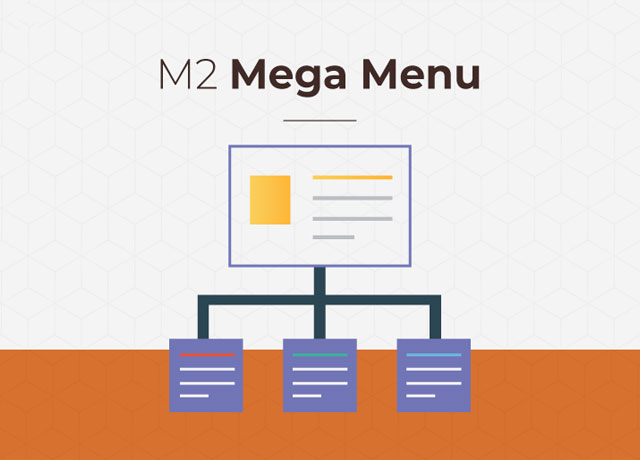 Drag & Drop Menu Builder

Vertical and Horizontal Menu

Mobile Menu: Off-Canvas Menu & Accordion Menu, Drilldown Menu

7 Submenu Types: Anchor Text, Dynamic Category Listing, Product Listing, Product Grid, Child

menu., Default Category Listing, Content

Unlimited Menu Possibilities

Widget Support or add code to file XML on any position

Multiple Animations Effects Supported

Structure Preview

Auto Data Backup

Use Custom Menu For Mobile

REST API Support

Dynamic Magento 2 Navigation Menu

Right To Left Language Support
buy Magento top menu Extension price 45$
Mega Menu (Custom Navigation Menu)
Magento 2 Mega Menu is a useful tool to create and optimize menu layouts with flexible options. Magnet's extension helps your Magento store to gain more attraction, improving customers' experience with ease.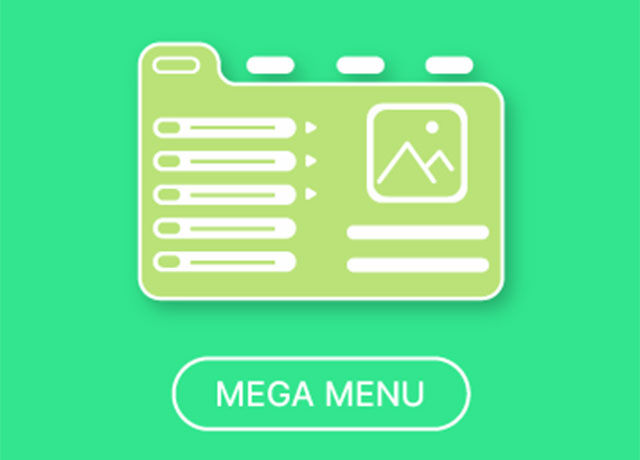 Create a multi-level menu using drag & drop or hyperlink

Add pages, categories, or custom items to the menu

Customize menu items with different colors, labels, or icons

Generate menu according to existing categories automatically

Create labels for the menu

Assign a label to each menu item

Able to customize label and menu with HTML and CSS

Live preview for label editing

Change background color for menu
buy Magento top menu Extension price 149$
MAGENTO 2 MEGA MENU
Mega Menu Magento 2 changes the way main menu is displayed. It allows you to have multiple options to show what you want on the main navigation
This extension is the best of MGS Magento 2 extensions in 2019. it helps customers to explore your shop easily and drive sales and improve the customer shopping experience by a dynamic navigation menu.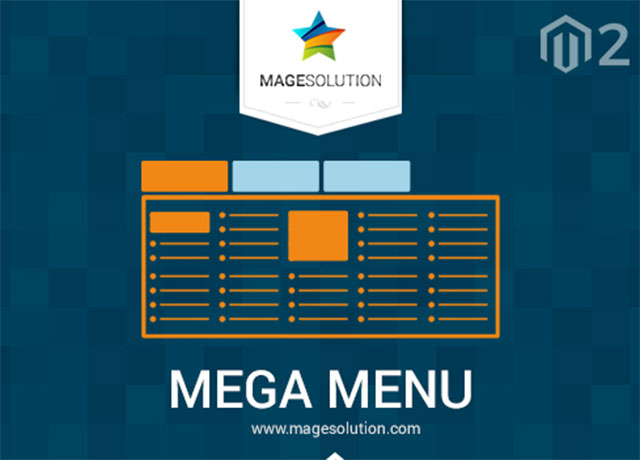 Magento 2 Mega Menu Extension can optimally visualize your website menu at your disposal, and impress your customers right at first sight. It allows visitors to have an overall look at all your products at one time, making them easy to recognize what they want to buy.
buy Magento top menu Extension price 340$
Mega Menu for Magento of Rootways website
Our Mega Menu extension for Magento is an advanced mega menu with more than 20 menu layouts. It also provides the vertical menu on the left side of any page of your website.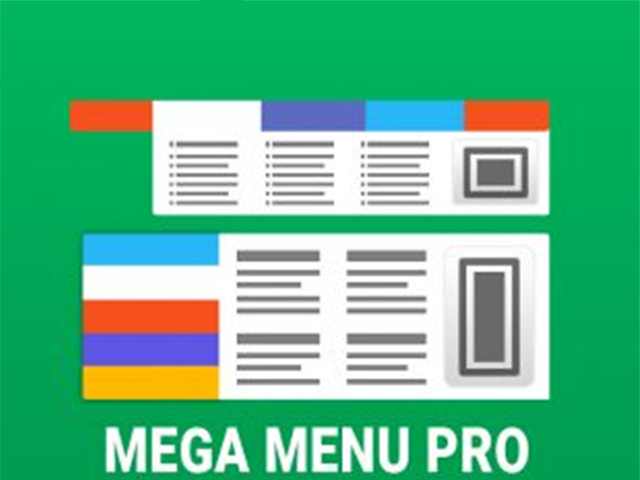 features Custom Navigation Menu
20 different layouts of Mega Menu.

Without touching HTML and CSS you can modify the Menu.

The vertical menu is on the left sidebar on any page.

3 columns mega menu.

Category custom label.

HTML in header footer.

Content Only Menu.

Products listing based on category.

New updated features:

The horizontal mega menu at main navigation.

Category Icon.

Custom links in mega menu with custom dropdown.
buy Magento top menu Extension price 49$
Improve your online store navigation by Mega Menu of Ubertheme website
Mega Menu is needed for a dynamic and professional content showing-off. With this Magento extension, you can display your categories and sub-categories in a multi-column drop-down menu. You can promote items, banners, and clips in the Mega Menu directly.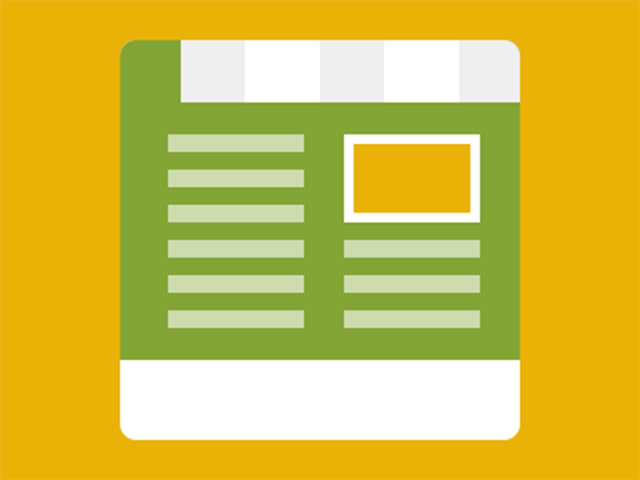 Professional Menu
No more single-column menu display! This menu is shown with multiple columns to cover all of your categories and sub-categories. With Megamenu, shoppers can navigate from one page to another page easily.
Customizable display
Besides the friendly interface in Admin Panel, Mega Menu is easy to be customized and styled via CSS.
Dynamic promotional space
You can add plentiful content to the menu itself: product info, promotional banners, or video clips into the menu itself. You can consider the Contact form or About info as well.
buy Magento menu Extension price 0$
Mega Menu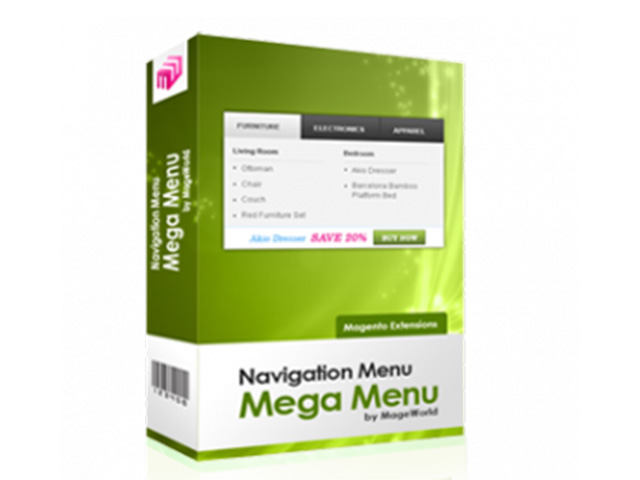 Highlighted Features
Attractive vertical and horizontal menus

Display and organize your categories, sub-categories and products
Add static block, image, or text to your menu
To see our Mega Menu in action, scroll over "Magento Extensions" on the menu bar.

For Your Customers
Customers can navigate and explore your site easily
The menu can be shown as Top menu (Horizontal Menu) and Vertical Menu

Support two effects: fade in and slide

Support two type menus: only show category, or show both category and product

Support to show various custom content on the menu: Product, Static Block, Image, Text

For The Administrator
Admin can sort orders of menu items
Admin can select the number of columns of the menu dropdown

Admin can select the type of menu ( only show categories, show both categories and products)

Admin can manage custom content: Products, static blocks, images, and text.

Admin can select the position of the menu: Top or vertical.

Admin can select the effects of displaying the menu

Admin can manage menu items by adding, editing, removing
Other Features
Easy to install, easy to upgrade, just copy to use

Friendly and flexible configuration

Support multiple stores and multiple languages

HTML/CSS validation

Easy to customize front-end via HTML/CSS

100% open-source
buy Magento menu Extension price 88$
UB Mega Menu (

MAGENTO 2 MEGA MENU EXTENSION)
Our Magento 2 mega menu is developed from the ground up. Simple and powerful enough to create a highly customizable Magento 2 mega menu, either horizontal or vertical for your store.
With many goodies in a place like Drag n Drop admin interface, and flexible configuration options. You can show off your product categories and sub-categories in a multi-column drop-down menu.
You can promote items, banners, and clips right in the Magento 2 Mega Menu, just a few clicks away.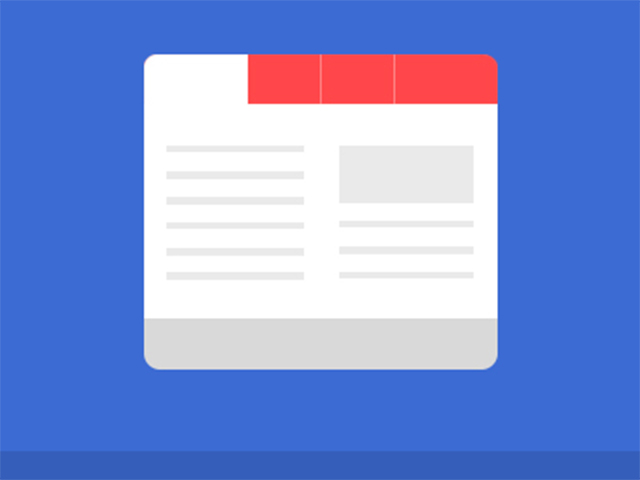 Magento PWA Studio Ready
(NEW) Newly added service layer for UB Mega Menu (MegaMenuGraphQL with GraphQL APIs ready for PWA Storefront)
Keep Rich Content within a simple dynamic menu
Support 3 types of menu: Custom Link, CMS Page, and Categories

(NEW) Allow classifying access to menu groups to a single or multiple customer groups (Not Logged In, General, Wholesaler, Retailer, etc.)

Support custom static blocks (defined via admin) where you can set featured products/categories in menu content.

Allow importing your category tree recursively, either all or specific categories

Allow customizing the mega menu title for SEO value. For instance, instead of using the default title tag "Women's", you can use 'Shop Women's Costumes Online at Ubertheme'.
Flexible Menu Layouts
Up to 8 different built-in menu layouts

Allow creating either Horizontal, Vertical menus or both on one page

10+ navigation effects upon hover
Mobile-Optimized
(NEW) Allow creating a Drill-down menu on Mobile (in addition to the default Accordion menu type)

Fully Responsive ready
Drag n Drop Configuration
Visual and friendly user and innovative backend interface — Drag n Drop

Configurable font awesome or uploaded custom icon

Support multiple websites, store views

Support multiple languages

Configurable attributes for columns (size, number of columns, etc.)

Manage category items shown in category menu type

Implement Ajax-based category listing (admin)

Enhancement with simplified TinyMCE editor
Easy Customization
Support custom style for each menu group and menu item of your mega menu, with additional CSS class code
buy Magento menu Extension price 139$
The last word
As mentioned, Mega Menu improves the ability to search and find the products you want and helps to improve the user experience.
Helping users find more information will increase your sales, as well as make it easier for you to achieve other business goals, such as attracting leads.
Although Mega Menus can certainly help to improve your website navigation, they are not always a good choice for a variety of websites.
But using them is essential for a large store with lots of products. As you see above, we have introduced some examples of the best Magento 2 Mega Menu Extensions.
If you also know a suitable Extension, send it to us in the comments section so that other friends can use it as well.