Related Product extension introduces the product required by customers in addition displays similar and related products. This extension encourages the customer to buy more products and you can Increase Sales by Display Related Products in Magento.
You can introduce RAM, hands-free, phone case, and display related products to a customer who wants to buy a mobile phone, by installing the related product extension.
Naturally, anyone who wants to buy a phone needs RAM, hands-free, and a phone case, so they buy them too.
Related posts: How to Enable Captcha in Magento
By displaying related products in your online store, you can provide your customer's demand as much as possible.
At WeGento, we are going to introduce 2 types of extensions in this part of the Magento tutorial.
If you have had experience buying from an online store, while searching for the product you were looking for, you have undoubtedly seen at least once a chain of suggested products that were displayed on the page of your search product.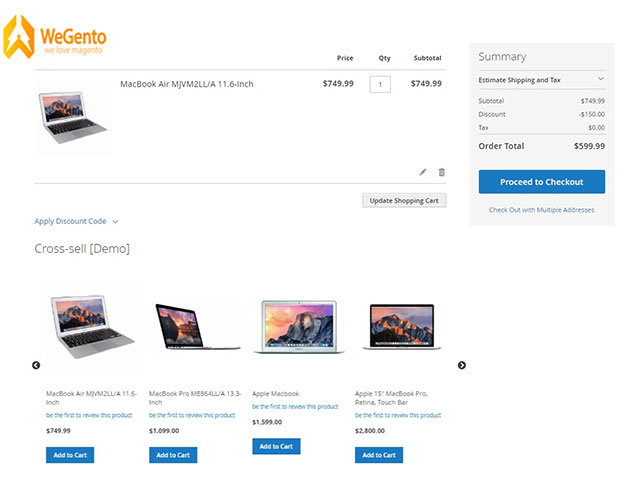 Related Product extension is a filtering tool that automatically offers a list of related products to each user to increase customer demand for as many products as possible. With this extension, customers see a list of related products in addition to the results of their desired product.
In fact, the Displaying Related Products extension often refers to customers as the next suggestion, it is a way to provide more service for customers. An effective extension to display related products analyzes customer behavior and presents goods related to customer needs as a list to the customer.
Types of extensions to display related products
To increase customer demand and sell more products to them, Amazon uses internal and external product display extensions.
The extension for displaying internally related products introduces similar products to customers who are searching for the product they need in the online store. In this case, the customers can see similar goods at the same time they see their desired product.
But the External Product Display Extension recommends the product to customers in other ways like sending an email and the similar product is not shown to users during the search, After the customers have completed the purchase, similar products will be sent for them through emails.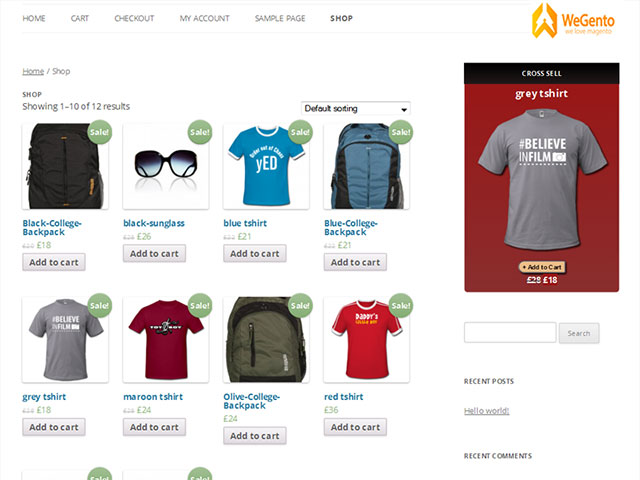 Although both Internal and External Display Extensions introduce related products to customers in different ways, the goal of both is to increase customers' willingness to buy more goods.
In addition, Amazon has placed the "Add to Cart" button next to all products so users can add the goods they need and also related goods to their shopping cart in the shortest time, without any problems. 
Extension to display related internal products
Amazon has used many recommended extensions to show related products to its customers. Some of the most prominent extensions are Your Recommendations and Best Sellers Extensions.
The Your Recommendations Extension offers to customers a list of recommended products. With one simple click, this extension can identify products that are close to customers' tastes and preferences and expose them to customers. When the customers can see products similar to the product they need, they will be more inclined to buy.
Also, product display extension increases the average number of requested orders by introducing related products to customers. For example, when the customers decide to add an iPhone X to their shopping cart, a list of products that are related to the phone such as hands-free, charger, case is displayed to the customer.
In summary, phones, chargers, and hands-free are often bought together so the customer is more likely to buy them as well.
The Best Sellers Extension compiles a list of best-selling products and sends a message to every customer: "Many people use this product, why not become a consumer of this product?" In this way, the customer creates a sense of desire to buy.
Amazon by using two Your Recommendations Extension and Best Sellers extensions shows a list of Best-selling products and also a list of related products with requirements of the customer, so increases its sales.
Extension for displaying related products out of site (external)
External Related Products Display Extension sends a list of offered products via email to customers based on purchasing behaviors, tastes, and preferences after the customer has purchased the product they need. Amazon attracts customers to buy more products by providing a list of products offered.
Magento related product display Extension
The good news for you from WeGento Software Group is that Magento Store Builder has the ability to install related product display extensions on your storage system. With Magento, you can install both internal and external related product display extensions on your online store.
If you have Magento Store Builder installed on your store system, you can also introduce related products to customers. Send it to them via email or any other messenger. Multiply their desire to buy and increase your sales by sending and displaying related products to customers.
As a Magento service provider, WeGento Software Group installs both internal and external related product display Extensions on Magento store systems. You can contact our support department for instructions and how to install the mentioned extensions.
What are Magento products?
Magento products are the same products that merchants sell in their physical stores before, but now they use an online store for the same products. Magento supports 6 types of products and these products can be virtual, downloadable, etc.
How many products can Magento handle?
Magento 2 is a powerful store builder and can handle 1,000,000 products and more than this number.
To conclude
Related Product Display Extension increases customer demand by providing a list of similar products and encourages customers to buy online products more.
Eventually, they will bring more sales and more revenue to your online store. Meet the demand of your customers as much as possible by installing the present extensions on your storage system.