As you know, to increase site traffic, articles and content need to be published on the site, and this is only possible by using blogs. Some sites use a second platform, such as WordPress. But there is an easier way to do this, and that is to use the best Magento 2 blog Extension.
What is a Magento 2 Blog Extension?
Magento 2 Blog Extension is a plugin that allows you to manage your store and blog on Magento without the need for a second platform such as WordPress and Magento blog Extension is one of the most important Extensions for managing your blog site.
But do you know which Extension to choose? In this article, we will introduce the best Magento blog Extensions from Magento Extension sales sites, so if you want to buy the best blog Extension for your site, stay with us until the end of the article.
Related posts: Best Magento 2 extensions 2023
Best Magento 2 Blog Extensions
It is a professional marketing tool with the best SEO practices for attracting more customers through generating awesome content. Posts, categories, tags, comments, and authors can be easily managed directly from the Magento admin panel. You can also use Magento Blog to create a news section on your store.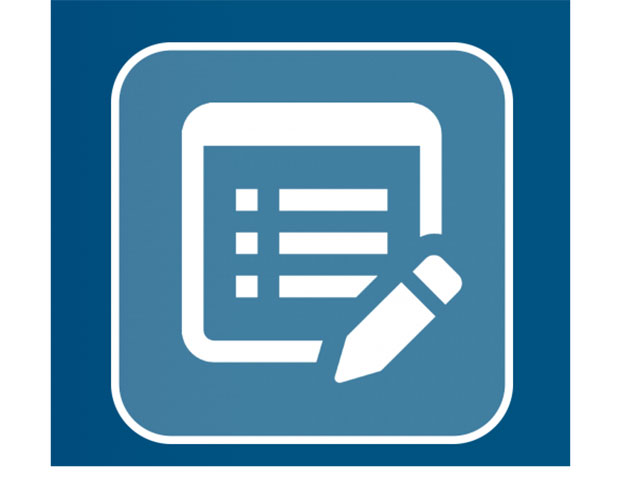 Other features of the Blog

Extension
Quick Overview Video

What our clients say

Blog Posts, Categories, and Tags

Best SEO Practices

Advanced Permalinks

Blog Comments

Multi-language and Multiple Websites Support

Next and Previous Posts

Related Posts and Related Products

Related Posts in Product Description

Blog Sidebar Widgets

Blog Media Gallery

Magento 2 Page Builder

Auto-Publishing on Facebook

Rest API and GraphQL Endpoints

Accelerated Mobile Pages

Blog Import

Responsive Design
Buy Magento Blog Extension Pricing $299
Best Magento Blog Extension
Magento 2 Blog extension is a must-have tool for any online store owner who wishes to manage blogs right on the Magento store without relying on other platforms.
Once integrated into the backend, this powerful Extension allows you to open a blog and manage categories, posts, and comments with ease. Noticeably, the free Blog extension is extremely easy to set up and update.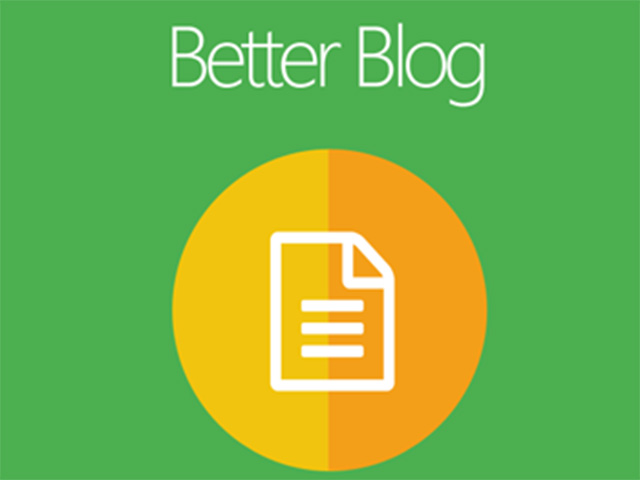 Features of Magento 2 Blog Extension
PWA-ready solution provided

Responsive design

SEO friendly

Multi-select categories

Related posts on the product page

Blog Topics

Comment: Built-in comment, Facebook Comment, Disqus Comment.

Integrate Magento Sitemap or Blog sitemap

Import aheadWorks M1 Blog, Magefan Blog

Related Product slider block

Total downloads can't be wrong.

REST API, GraphQL is ready
Buy Magento Blog Extension Pricing $283.1
Blog Pro for Magento 2
Drive more target audiences to your store with Magento 2 Blog Pro extension. Enhance your promotional efforts with a powerful content marketing solution.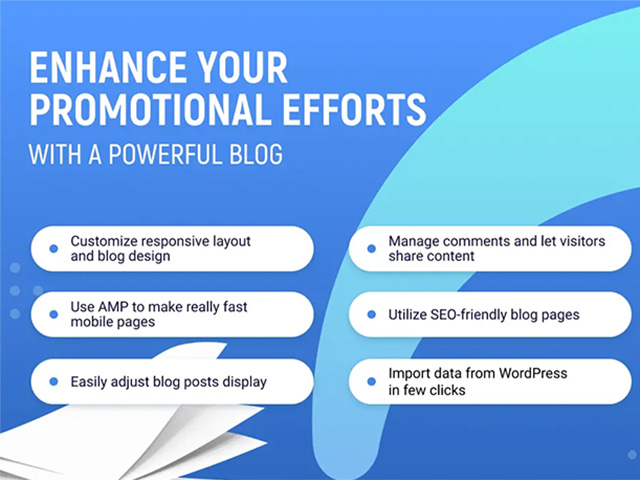 Features of
Blog Pro for Magento 2
Magento 2 data migration

Create catchy posts with an intuitive editor

Promote your store with advanced SEO capabilities

Add multi-level category tree and 3D tags

Freely customize your blog pages layout

Use AMP to make your blog work fast

Manage comments and let visitors share content

Improve mobile shopping with PWA add-on
Buy Magento Blog Extension Pricing $349
A blog for Magento 2
Drive organic traffic and boost sales by equipping your site with engaging blog content.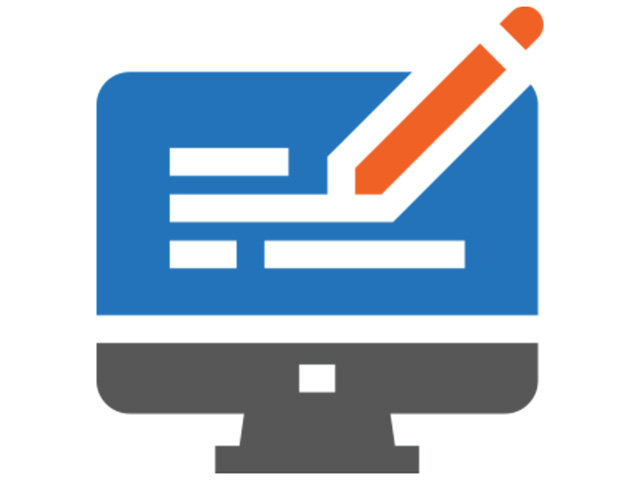 Features of Blog for Magento 2

Create visually appealing posts and increase recognition with authorship tools

Provide smooth performance on any device thanks to PWA Studio support

Boost engagement with DISQUS comment service integration

Increase traffic and remain visible by utilizing comprehensive modern SEO settings

Easily migrate WordPress blog to Magento 2
Buy Magento Blog Extension Pricing $329.00
Blog MX for Magento 2
Blog MX is a fully-featured blogging suite. It's a perfect way to provide your customers with valuable content, boosting your store's search rankings and driving precious organic traffic your way.
The extension is fully integrated with Magento: there's no need to use a different platform or configure subdomains.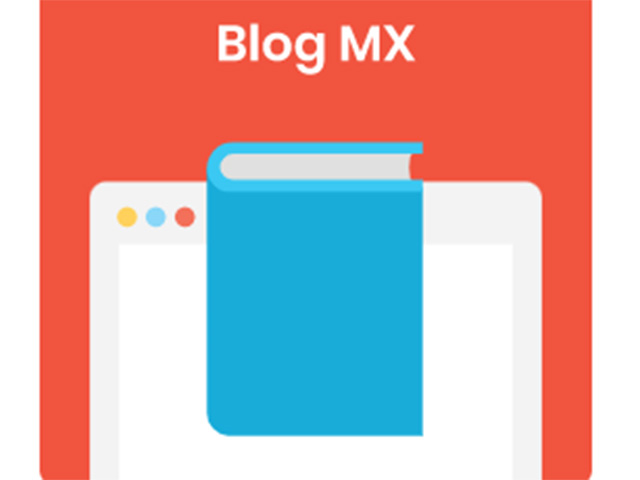 Features of Blog MX for Magento 2

Improve your site's search rankings

Drive more organic traffic to your store

Format the content with TinyMCE

Organize posts with categories and tags

Boost engagement with Disqus or Facebook comments

Add related products to any post
Buy Magento Blog Extension Pricing $398
The Best Magento 2 Blog Extension
Running a blog on a Magento 2 site is always a good idea. By adding compelling articles to your website, you help customers find out something new, interesting, or entertaining in your store, besides buying goods. Consequently, they return to your Magento 2 storefront more often.
Besides, you improve your current rankings by making your store more reliable from the perspective of search engines. As a result, Magento 2 blog extensions improve SEO, conversion rates, and loyalty.
Below, you will find the best free and paid Magento 2 extensions that allow adding a blog to every eCommerce store. Appropriate 1. x solutions are gathered here: The Best Blog Extensions for Magento 1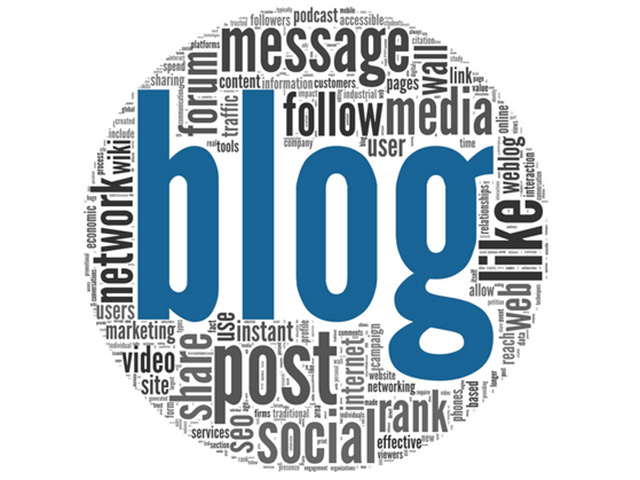 Features of

The Best Magento 2 Blog Extensions
Magento 2 In-Depth Review

Magento 2 Import & Export Guide

Must-have Magento 2 Extensions

Magento 2 Extensions Reviews

Magento 2 Extensions Comparisons

Magento 2 Cookbook

Magento® 2 Tutorial

Magento 2 Templates

Improved Import Magento 2 Extension

Improved Configurable Product Magento 2 Extension
Buy Magento Blog Extension Pricing $599.00
MAGENTO 2 BLOG EXTENSION
If you want to add a blog to your Magento 2 website then Magento 2 Blog Extension is the most popular Magento Blog Extension.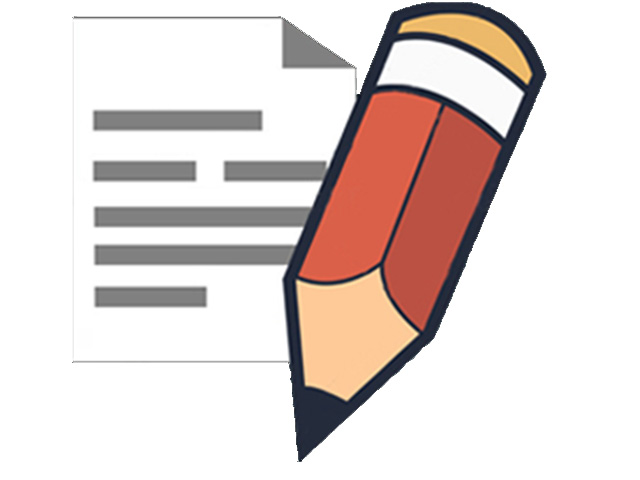 Features of

MAGENTO 2 BLOG EXTENSION
Add blog posts with short and long content.

Add Image to an article with fast loading and auto-resize feature.

Grid/list post arrangement.

Category management with category-wise post listing.

Author management with posts written by the author page. – Upcoming

Post tagging feature for tag cloud and search post by tag.

Multistore support to have a multilingual blog or enable/disable post per store.

Comment management with approval, captcha, and email notification feature.

Related products per post.

Related blog posts per post.

Latest Posts widget

Popular Posts widget

Search blog posts by keyword

Customization URL, meta title, meta keywords, and meta description per post, category, and author with

Breadcrumb support to get maximum search engine visibility

Social Sharing (With help of our Social Sharing Plugin)
Buy Magento Blog Extension $50.00
Advanced Blog – Extension For Magento® 2
This Magento 2 blog extension allows the store admin to create a blog, manage its content & publish it on their store. The store admin can share news and experiences with their customers and encourage them to comment on or like the posts. It is an essential tool for engaging with customers and creating a loyal following.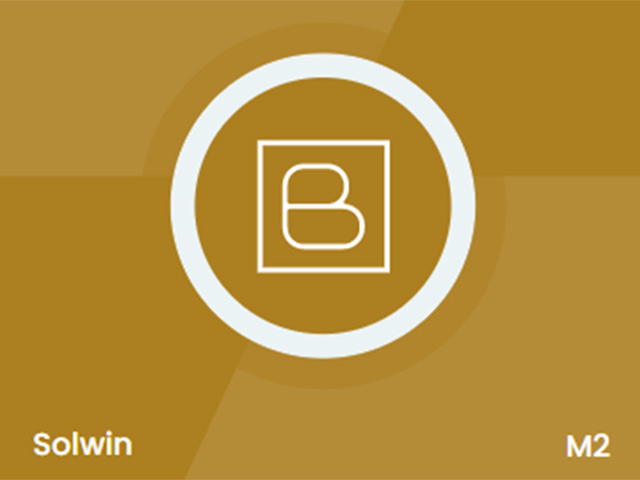 Fully customizable interface.

Create visually attractive blog content.

Allow visitors to post comments.

Display blogs as a slider.

Support multiple tags for blog posts.

Set comments limits.
Key Features Covered To Grow Your Business
Fully Customizable Interface
Provides a fully customizable interface of the extension from admin.
Create Visually Attractive Content
Be creative! Use the built-in WYSIWYG editor to create cool-looking blog content.
Blog Under A Particular Category
Ability to add the blog under a particular category and multiple categories.
Visitors Can Post Comments
Both Registered & Unregistered customers can add comments.
Admin can set comments limit for a blog. No more than x comments with the blog.
Display blogs in a slider view with CMS pages and blocks.
Add multiple tags for a particular blog and showcase blogs by a tag.
Show the latest blog on CMS pages and within blocks as a slider.
Rich Configurable Options
Powerful admin option with lots of custom configuration settings.
Brings additional visitors to your site for offers, discounts, etc.
Provides Communication Platform
Opportunity to communicate with your regular customers and casual visitors.
Provides Commented Visitor's Detail
Admin can see a logged-in customer name for a particular comment.
Buy Magento Blog Extension Pricing $79.00
Blog Manager Marketplace Add-on
Using Blog Manager Marketplace Add-On, the admin can allow the sellers to add blog posts and display engaging content, write marketing articles, and share views, opinions, and stories for driving traffic and promoting products.
The blog post can be written related to product reviews, shopping tips, shopping experiences, or any interesting information needed to be shared with customers.
Using the open comments section, the customers, as well as guest users, can express their views and opinions on the blog posts. From the backend, the admin can set preview word limit, configure email notification templates, enable auto-approval, moderate and manage all the blog posts and comments.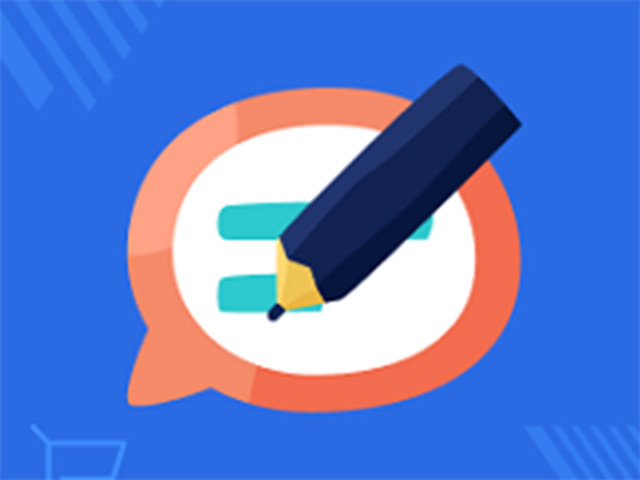 Business Value
Online blogging is one of the best forms of product promotion and marketing strategy. By adding blogs to the marketplace site, the sellers can effectively draw potential customers' attention and generate traffic, leading to more sales.
Blog Manager Marketplace Add-On enables the most effective means of sharing views or opinions on product reviews, shopping tips, news articles, or publishing any useful information for the customers.
Further, the sellers can learn about the views and expectations of customers by viewing the comments.
The extension provides the admin with multiple options to restrict comments and blog posts on the storefront. The admin approval is required for displaying the comments on the storefront added by the customers.
Features
The admin can enable or disable the marketplace blog whenever required.

The admin can set the limit of words to be displayed on a particular blog post on the list view page of blogs.

A seller can add a new blog category.

The sellers can add comments to blogs.

The seller can publish any number of blogs for their products.

A separate page to view the particular seller blogs.

The sellers can view customer comments added to their blog posts.

Complete blog management- add/edit/delete from the seller's account.

The logged-in customers can add comments to the seller's blog posts.

Guest users can view the blog and can add comments as well.

The admin can fully manage the blog posts and its comments by approving/un-approving or by deleting them.
Buy Magento Blog Extension Pricing $99.00
To create a blog post in Magento 2 Blog Follow these steps:

Navigate to Content > Blog > Posts and press the Add New Post button.

Enable Post and give it a Title.

Select the category you want to assign the blog post to.

Write a blog post in the Content.

Add the Short Content

Configure the blog post Display Settings

Upload photos for Blog Post Media Gallery which will be displayed at the bottom of the posting page on the storefront.

Configure Search Engine Optimization

Configure the Open Graph Tags for your blog post.

Choose which Websites you want the blog to be posted on.

Set the Related Products Rules to generate related products automatically.

Chose Related Posts and Products. They will be displayed on the article page.

Configure blog post Design and Custom Design Update.

Enable the Publish on the Facebook option to post to Facebook automatically.
Last word
As we explained in this article, the Magento Blog Extension allows us to manage both the store and the blog together on Magento. In this article, we have introduced the top 9 best Magento blog Extensions to you. We have also provided you with links to sales sites. I hope this article is useful for you.