Security has always been a major concern for e-commerce because it contains important customer information and valuable data. By installing Magento version 2.3.5, online store owners can be assured of Magento's high security.
Related posts: What is Magento?
While the whole world is affected by the Coronavirus or COVID-19, the Magento community also is improving Magento Store Builder, and on April 28, 2020, it released Magneto version 2.3.5, which includes a list of changes.
And there are new features that we will mention in this section of Magento news.
Related posts: How to manage Magento 2 inbox
25 security updates

Set up PWA capability

Integration and cloud interaction and B2B store

Support for Elastic Search 7.5

Update Version 2.3.5 of Magento Store Page Builder

Amazon sales channel

Google Shopping Ads Channel

End Support for a number of payment methods such as Worldpay, Authorize.net, CyberSource, Way

Improved more than 25 security issues related to vulnerabilities against RCE and XSS attacks

Remove Session ID from URLs

Fixed security issues detected in the previous version of Magento  
Related posts: 4 ways to reset your password in Magento 2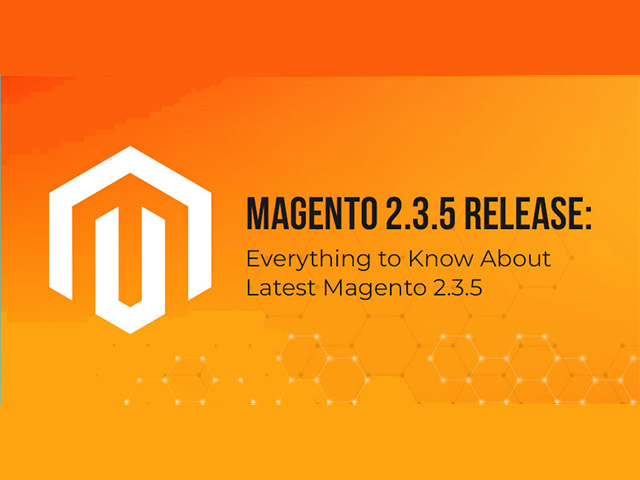 What is expected from the new version of Magento Store Builder
In the new version of Magento 2.3.5, more than 180 functions of this store builder have been improved, more than 25 security issues have been fixed and the security of this powerful store builder is increased.
You can see the list of the latest changes and features provided in version 2 of Magento from Magento 2.3.5 Open Source Release Notes and Magento 2.3.5 Commerce Release Notes.
In this version, more than 46 problems that are reported in Magento GateHub were fixed, which improved the existing management and GraphQL.
According to the experts, updating the Magento store will not only increase the performance and have the newest features but also increase the security of your Magento store, so do not hesitate and update it to the latest available version.
Related posts: Magento 2.4.4 download
Download Magento version 2.3.5
There are many ways to install Magento 2.3.5 Commerce. To update to the latest commercial version of Magento, we recommend that you ask the help of reputable Magento developers to make sure everything goes well.
You can download the new version from this page: Download Magento