In Magento 2 you need to configure the Magento 2 Shopping Cart because when users add an item to Magento 2 shopping cart to buy their desired product, they need to redirect to the shopping cart page.
Related posts: What is Magento?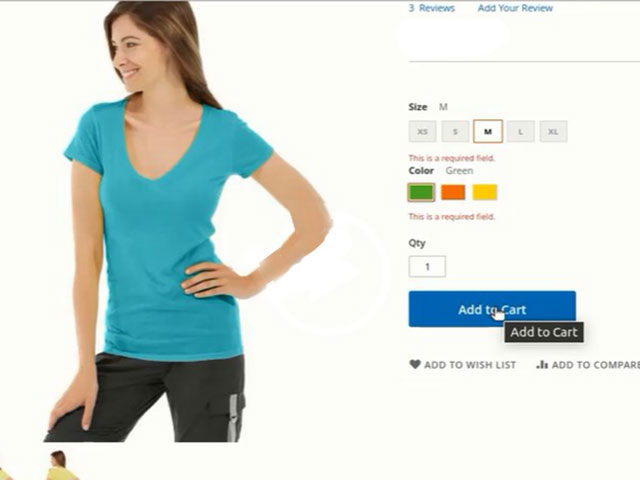 If a customer adds a product to the shopping cart and you didn't configure the redirect to the cart, the customer will stay on the same page and just see this message "you added the desired product to the shopping cart". Sometimes this issue causes the customer to be tired and may leave the site.
Related posts: Tutorial for uploading product images in Magento 2
You can manage the shopping cart page and you can determine if the Shopping Cart page appears whenever an item is added to the cart, or only when a customer chooses to go to the cart page.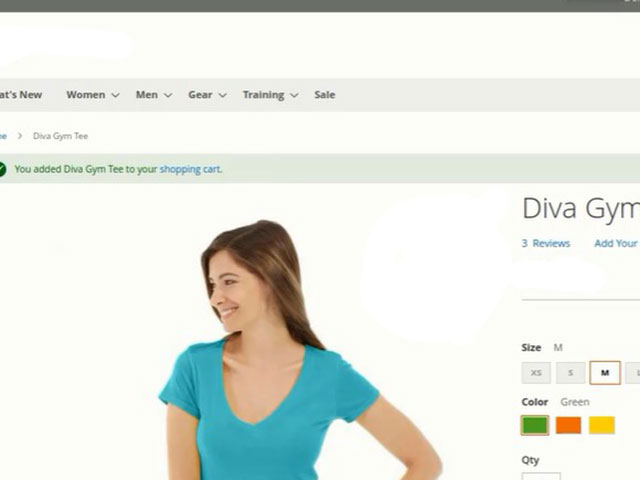 To Configure Magento 2 shopping cart follow the steps below.
Related posts: Design the Best Magento Custom Template
Log on to your Admin Panel. Select Stores > Configuration: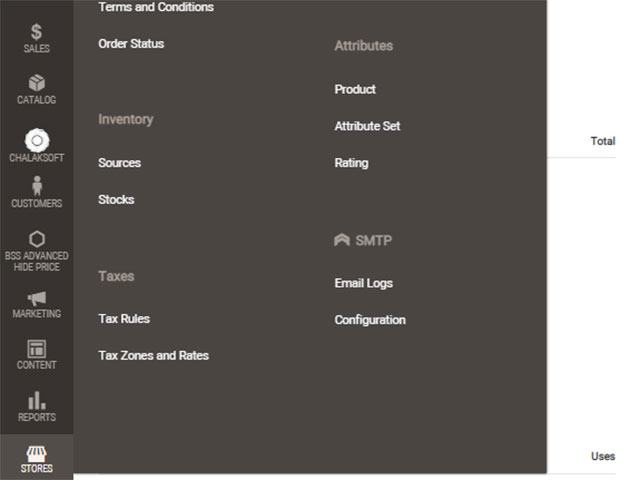 In the Configuration window, Select SALES from the left sidebar panel > Checkout.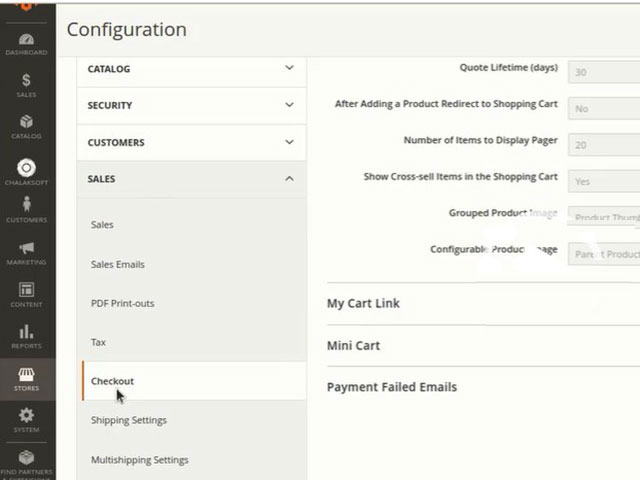 In the opened section, expand the Shopping Cart tab.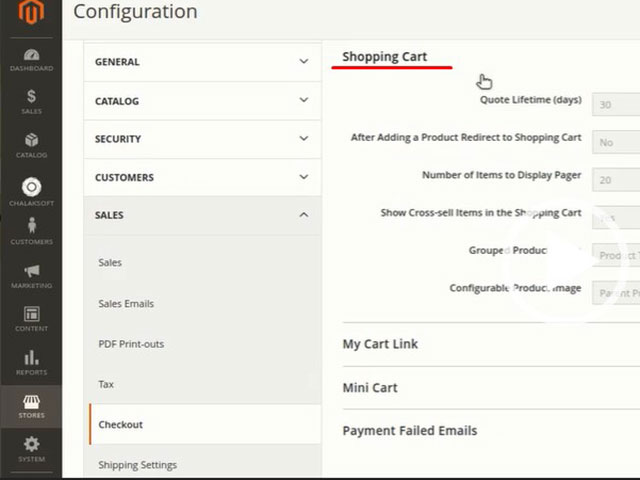 To apply the changes, remove the check tick for the "Use system value" of the After Adding a Product Redirect to Shopping Cart option.
Then change the "After Adding a Product Redirect to Shopping Cart" option to yes.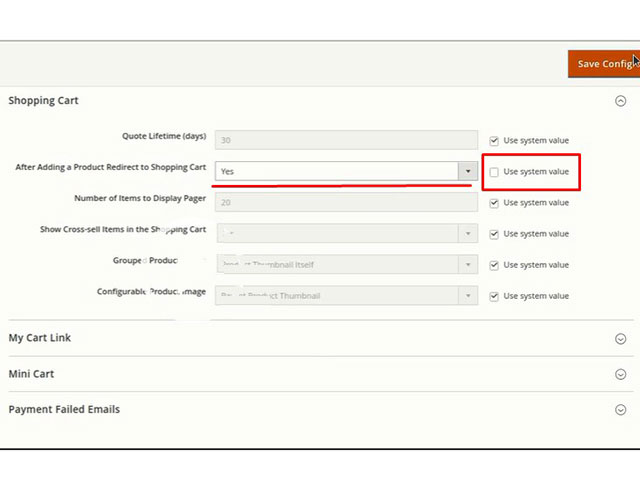 In the next step click on the "Save Config" button.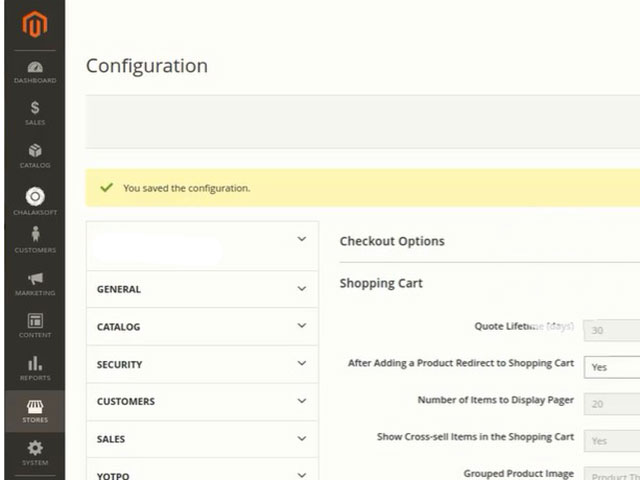 At this step, we need to remove the cache. If you don't need to this case ignore this part and continue to the next step. For doing that click on cache management according to the picture below.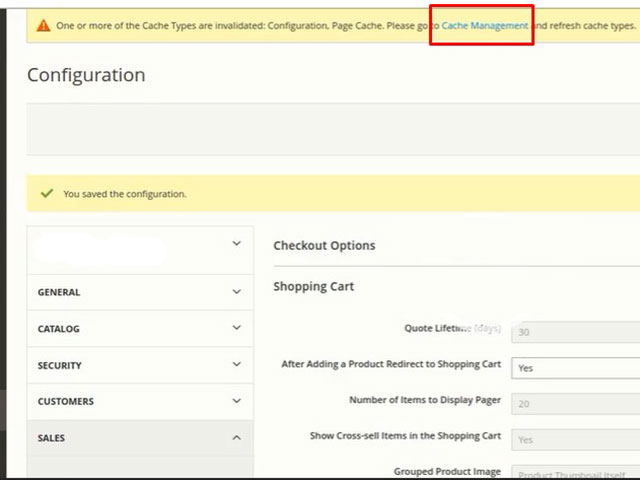 In the window that opens, click the Flush Magento Cash button and wait for the cache to clear.
After applying the changes, go to the product page and test your Shopping Cart. Now you see, you redirect to the Shopping Cart page.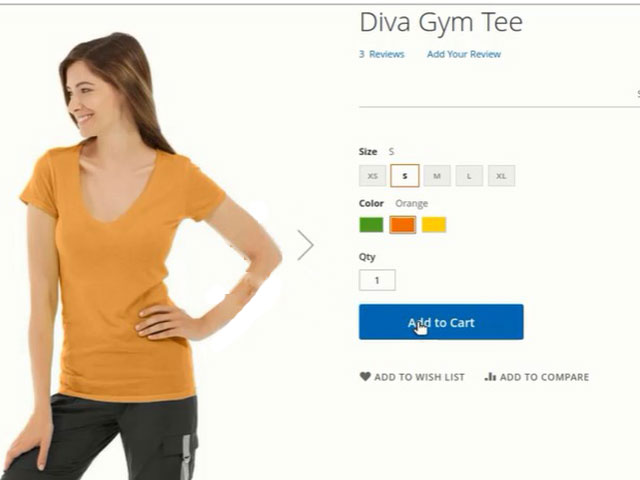 We were simply led to the cart page. I hope this tutorial about Configure Magento 2 shopping Cart has been useful for you.