Security is the most important part of each website. Security is the set of functions that you use on your site. By this function, each site can have the best security under any condition. The importance of site security determines when the site is under attack. To prevent these attacks, we recommend 3 of the best Magento 2 Security Extensions.
Related posts: How to Create An Connect Account in Magento
The best security Extension
There are many Magento 2 security Extensions, some are free and some are purchasable. In the following of this article, we have tried to show you some of the best Magento security plugins introduced.
So stay with us until the end of the article.
Security Suite Magento 2
Magento 2 Security Suite is an extension intended for Magento store protection. Working as a safety shield of your web store, allows you to control all the accesses, install Magento two-factor authentication, and establish more advanced and complex requirements for the passwords.
With the help of this extension, you will minimize the possibility of hacker attacks and various exploit threats, if you monitor all the provided data. Given a wide variety of customizable configurations, Security Suite will be suitable for any Magento stores vulnerabilities and peculiarities. Just combine the desired options and improve the safety of your customers and your store.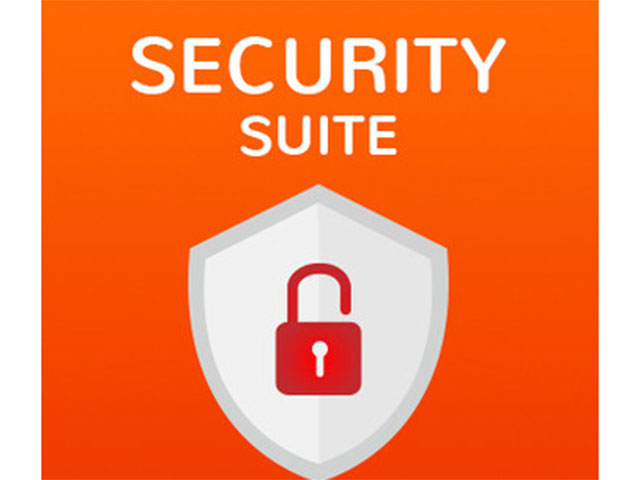 Magento Security Suite provides you with all the necessary tools for proper website protection so you won't need to use several different extensions. All the main means of web safety are covered here.
Improve your store protection

Update passwords automatically

Prevent malware attacks

Work with identified users only

Use Magento security opportunities to the maximum
Security Suite for Magento 2
Employ Magento 2 Security Suite extension to ensure your website protection from hacker attacks and other malicious security threats. Enhance store management performance by getting full visibility of all backend activities.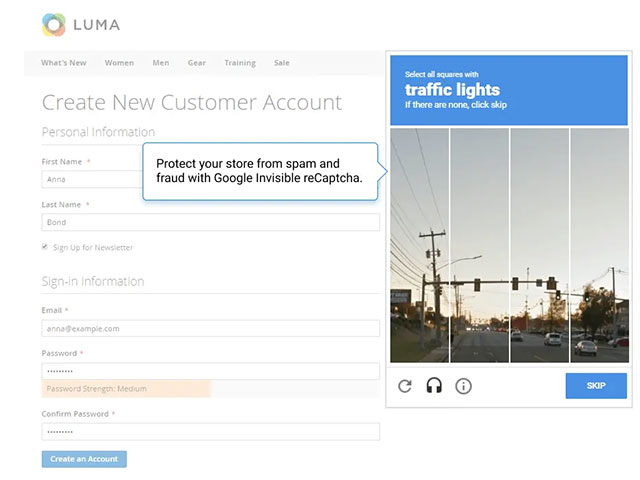 Protect your store from spam and bots

Get the full picture of all admin actions

Receive notifications about all suspicious login activities

Double your store security with two-step authentication

Effectively manage user permissions
buy Security Suite for Magento 2 for €445
Improved admin security 2.0 for Magento
Are you looking for a way to make your store data more secure from unauthorized login and hackers attack? Check our Improved admin security Extension for Magento.
Our extension will allow you to use two-factor authentication based on the Google Authenticator application.
Verification security code except username and password will be required for every admin login attempt.
So even if the attackers will get your admin username and password, they will not be able to access your store admin unless they have a security code provided by Google Authenticator.
The unique code expires in a short amount of time for security purposes.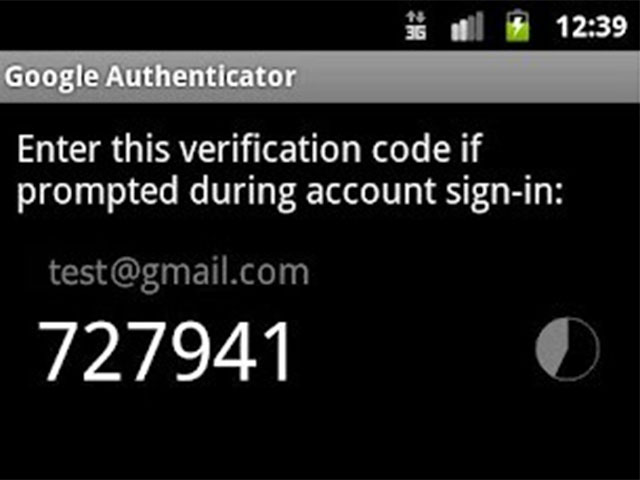 Extension configuration is really easy. All you need to do is to go to the admin user management interface and scan the QR code generated for you.
Then you should insert the verification key generated on your mobile phone. That's it! Now your admin user account is protected against unauthorized logins.
Now with every admin login, you should simply turn your smartphone on and open the Google Authenticator application. You will see a security code that will be valid for the next 30 seconds.
The two-factor authentication is enabled on a per-user basis so every admin user can use his own mobile device. In case two-step authentication was not enabled for the administrator account then it will be ignored on the login interface.
Before placing an order please check if your mobile device is compatible with Google Authenticator mobile application. Our Google Authenticator extension is compatible with every IOS device such as iPhone, iPad or iPod touch, Android device, or BlackBerry device.
Buy improved admin security 2.0 for Magento for $89
Security Extension Suite for Magento 2
Web Application Firewall for Magento 2 Using this extension the admin will be able to shield the Magneto 2 website from various hacks or attacks. The admin can prohibit the files with some specific file extensions from getting uploaded and will get apprised for all the files uploaded.
The store owner can blacklist IPs and can even ban the country in which the backend cannot be accessed. Moreover, the admin will have details of brute force attacks and the admin login logs.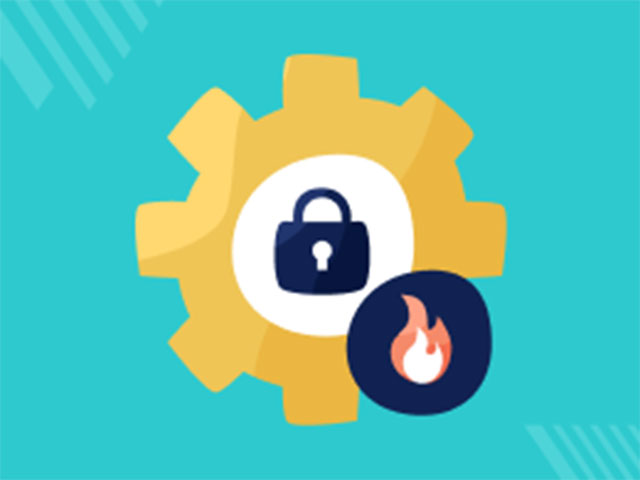 Features Security Extension Suite for Magento 2
Unrecognized Admin Panel Login Alerts

Send Password Reset Request

Malicious Files Security

Ban User Country Wise

Blacklist/Whitelist IP(S)

Google 2FA (Two-Factor Authentication)

Protect Against Brute-Force

Abuse IPDB

New Customer Instant Email Verification Via MailBox Layer

Multiple Email Notifications Templates

View File Permissions

Brute Force Login Logs
buy Security Extension Suite for Magento 2 for $199
As mentioned Magento as a builder store increases the security of your site. By setting up the above Extensions you can be sure against attacks that threaten your site so increase the security of your site by using these extensions.
We hope with introducing these Magento 2 security Extensions, we were able to have an important effect on your business.