Many free and purchasable Magento templates are available for Store Builder; you can choose one of Magento Themes and Templates depending on your requirements and use it for the appearance of your store.
Related posts: What is Magento?
You should note that each of Magento 2 templates offers features and characteristics, which you should check before choosing them. If you don't choose an appropriate Magento theme, you may have problems in the future and have to change the template of your store.
What's the best Magento 2 store template?
Many store templates are available for Magento 2, the choice of a Magento template depends on what you need for your site and what tools and facilities you want.
Related posts: Best Magento 2 extensions 2023
Another solution is to depute the design of your Magento template to our team so that they can do it for you in the best way. In this article, we have introduced the top 4 Magento Themes and Templates for Store, so stay with us until the end of the article.
Related posts: Magento Training Book
Top Magento Templates
There are 4 of the best store templates in the following that have been used for many Magento online stores. I hope you can find the desired template you want by examining the templates that are on the Wegento site.
1- Magento Pixtron store template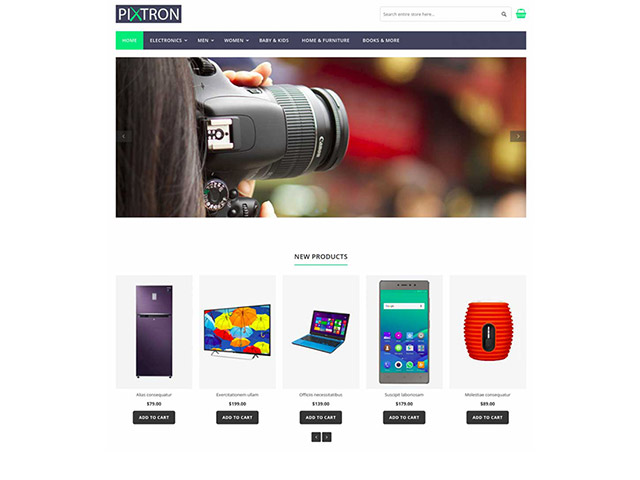 Paxton is the first of Magento's top 11 store templates. This template is one of Magento's lovely simple templates that you can use for your store without the need for any coding.
Pietro is a free, fully responsive, and modern template used for most online stores. With this template, you can give a creative and unique effect to your store.
Main features of the Pixtron template
Fully responsive

Professional and optimized slider

Special products list

No JavaScript interference

Compatible with most existing browsers
Related posts: Learn how to enable function logs in Magento 2
2 – Magento Ketty store template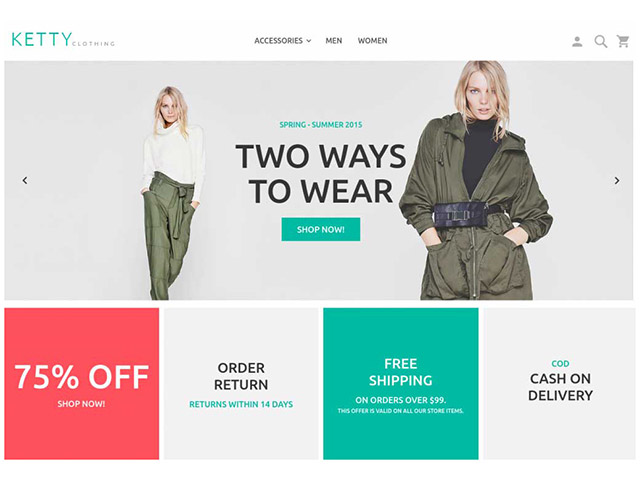 Ketty is the second of Magento's top four-store templates. Ketty template is one of the most responsive templates that are compatible with any screen of any size. This template multiplies your Magento store conversion rate by providing an easy payment method for your store customers.
Main Features of Ketty Template
Images slider

Customizable product support

Ajax Shopping Cart

Ability to zoom in on product images
Related posts: Top 10 Reasons to Use Magento Store Builder
3- Magento Fashion store template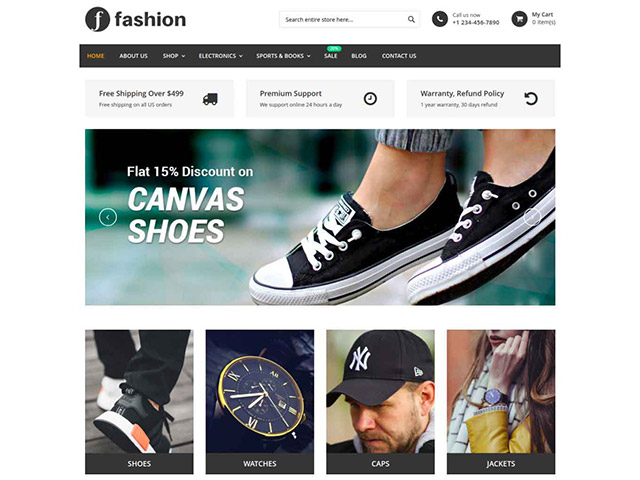 As the name implies, this template is suitable for stores with products in the field of clothing and accessories and gives you the ability to easily change the layout and function of your store. And make it flexible.
The main features of the Fashion template
Multi-store and multilingual

Reverse counter feature

Support for third-party Extensions and blogs

Recommended product slider
Related posts: Learn how to stop Brute Force attacks in Magento
4 – Magento Ves Kasitoo store template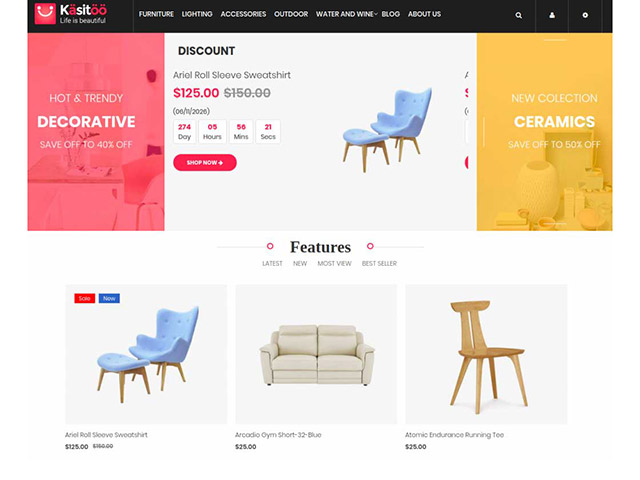 We have to put the Kasitoo template on the list of top Magento templates. This colorful template is the best template for displaying amazing products. This template with its design attracts the customer at first sight.
Main Features of Kasitoo Template
Fast payment

Top loading speed

Reverse counter

Show amazing offers
Related posts: The best Magento store theme
Magento is one of the best open source platforms to build a big online store due to having different themes and templates. We reviewed the top 4 Magento Themes and Templates for Store, I hope those be useful for your Magento online store. If you have any questions or experience about using Magento 2 Themes and Templates share them with us in the comments.