These days all businesses try to make their products available through mobile devices. You can increase your sale and maintain the loyalty of your customers by having a mobile website or mobile application.
On the other hand, by mobile application, your website will be available for your customers. The main question is, which type (mobile website or mobile app Builder
) is the best for your business?
Related posts: What is Magento?
Or maybe it's better to have both? In this article, we want to explain the difference between the application and the friendly mobile site, and in the following, we introduce 5 of the best Magento 2 Mobile App.
Both mobile websites and mobile applications help customers to find you and access your business through the devices they use the most (mobile). But a mobile website and a mobile app are not alike.
To help you choose the best one, we describe the differences between them, and then tell you how they can grow your business: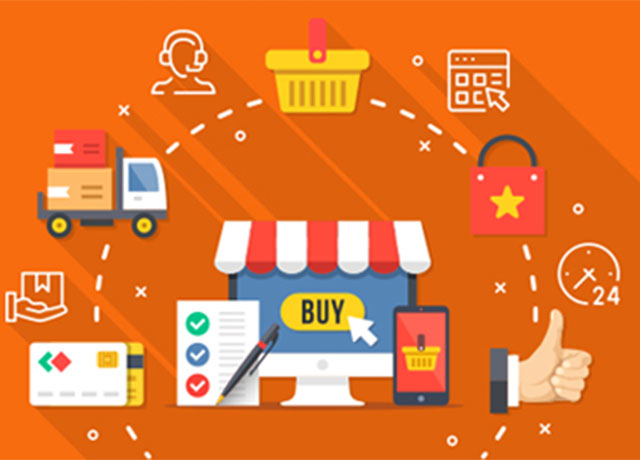 What is the Magento app Builder?
Mobile Magento app is an extension that has a direct connection with the processors of the mobile operating system and directly executes the requests of users. A mobile app usually has to be downloaded and installed from a marketplace like the Apple Store for iOS and Google Play and the marketplace for Android.
What is a Responsive Website (Mobile Web)?
A responsive Website is a version of a website that is displayed on tablet and mobile devices and is designed specifically for small and touch screens, and users can have access to your site by entering the address of each site on their tablet or mobile.
What is a mobile application?
A mobile application is a software application that is designed to run on a mobile device. This application after downloading from a market like Google Play directly runs on mobile phones and doesn't need a web browser.
Benefits of Mobile Web:
The main advantage of the mobile web is that the site is more regularly accessible by mobile users. Mobile Web can display all elements of the original version of the website (such as appearance and graphics, page format, photos, and other content);
But the feature of a suitable user interface for mobile phones is that it can have better readability and performance in display mode on mobile phones and tablets. By having a mobile web, customers can access your website with any device at anytime and anywhere and enjoy this experience.
Benefits of mobile application:
Although the functionality of the Mobile App is very similar to the mobile web, it gives businesses the advantage of having a branch on the customer's device. Because users have to download and install the app, businesses have more control over their presence on users' devices than on the mobile web.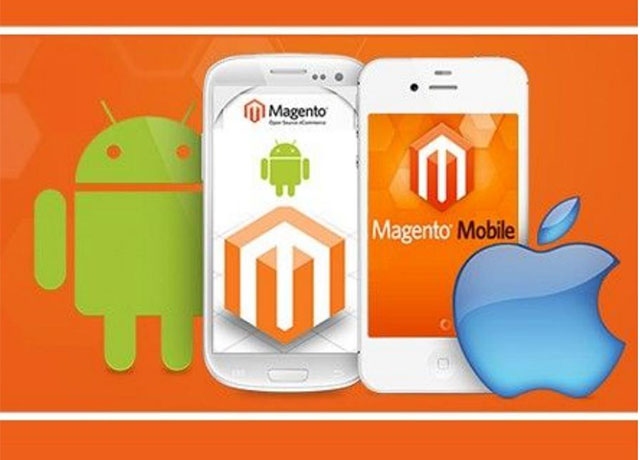 For example, a mobile application can be closed or disabled, but it is still sending notifications in the background and collecting information about customer behavior and tastes.
In addition, mobile applications make it easy to gain customer loyalty and mobile payments on a single platform.
The mobile app is also easier to access. All you have to do to open an app is a touch; On the other hand, to open a website with a mobile phone, you have to open your browser and type the site address on it.
The best Magento Mobile App Builder
There are many Magento Mobile Apps on different sites. In the following, we are going to introduce 5 of the best Magento Mobile Apps.
Magento 2 Mobile App Builder
Create fully native Android and iOS applications for your Magento 2 eCommerce store.
These apps can be published on Google Play Store and Apple Store with the real-time synchronization of products, categories, customers, orders, etc between the webshop and mobile apps.
With the mobile app, a customer can browse products, place an order, view order details, create a new account, write reviews, move items to a wish list, and do much more.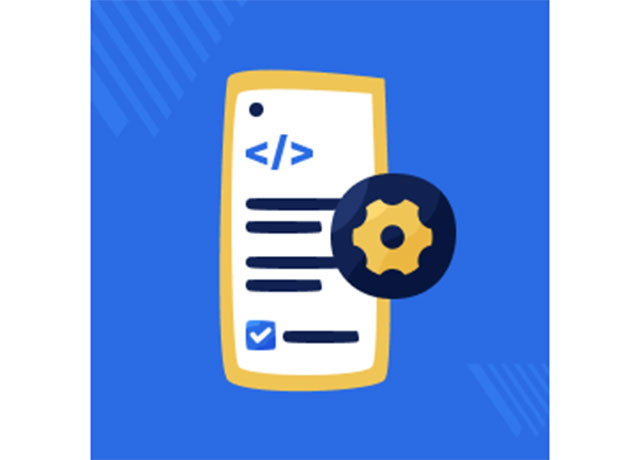 Major Features Of Mobile App
Mobile app Supports Default Product Types Of Magento 2, Simple product, Grouped product, Bundled product, Configurable product, Virtual product, and Downloadable product.
The app has a set of features that makes easy use of the application for users. They understand what to do with the app, which buttons to click and so on.
Optimization Of Search Result
The search result can be filtered via the Layered Navigation of collection page.
Supports Default Shipping Methods
The app gives by default supports default Magento 2 shipping methods.
Supports Default Payment Methods
The app gives support to the default Magento 2 payment method- phone, cash on delivery, money order, and personal check.
The app can be configured from the admin panel, with all the basic settings like a banner, notification, category icons and other sections.
The app can be converted to the desired language. Just the language must be enabled in the store. Note the app supports RTL layout for languages having RTL formats and other formats.
The app user can checkout with the product in a few steps, which makes the checkout process fast.
buy Magento 2 Mobile App Builder price 299$
Mobikul Mobile App Builder for Magento
The Mobikul Mobile App Builder for Magento will convert your Magento Store into a native mobile application. It is not necessary to carry desktops or laptops to make any purchase from the stores. The customers or buyers can easily visit your store by using the mobile application (Android/iOS) on the go.
The mobile application is fully compatible with your default Magento Store. The app can lead to higher sales. In addition, with its magnificent feature the app powers the user to remain engaged with the store.
Highlighted Features
The customer can order and purchase anywhere & anytime.
Automatic Location Detection
The customer can set the current location automatically.
Fast and easy checkout in just one go.
Payment methods are available for online and offline payments.
It also supports the RTL format for languages.
The app provides for the customer to access the store via mobile devices.
buy Magento 2 Mobile App Builder price
MageMob App Builder For Magento 2
Take your shop into everyone's pockets and drive more sales with our MageMob App Builder installed on Magento 2 mobile app. It is a prebuild framework of an app that lets you launch your Mobile App in just a week. With robust features designed to work with iOS and Android, Magento 2 mobile app feels as well made as if it were made from scratch.
This is the fastest way for you to enter eCommerce without the price or effort of a long-term app-building process.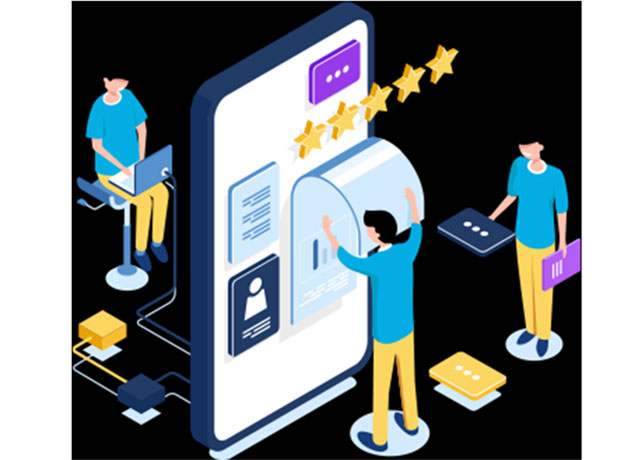 Remarkable Features
Dynamic Layout

One Page Checkout

Payment Gateway support

App Localization

Multi-Language Support

Promotional Features

Order Management

User Profile Management

Voice and Barcode Search

Data Sync

Interactive Notifications

Countdown Sale Timer

Bottom Navigation

Offer Management

GDPR Compliance

Order Placement Point
buy Magento 2 Mobile App Builder price 299$
Mobile App For Magento 2
If you have a running Magento 2 eCommerce store and want to increase your sale by selling the goods through the means of the mobile app; Mobikul will do this for you.
Mobikul will provide your customers maximum features that they experience on the web, from new products and featured product listing to the customer account and to checkout, cart, etc.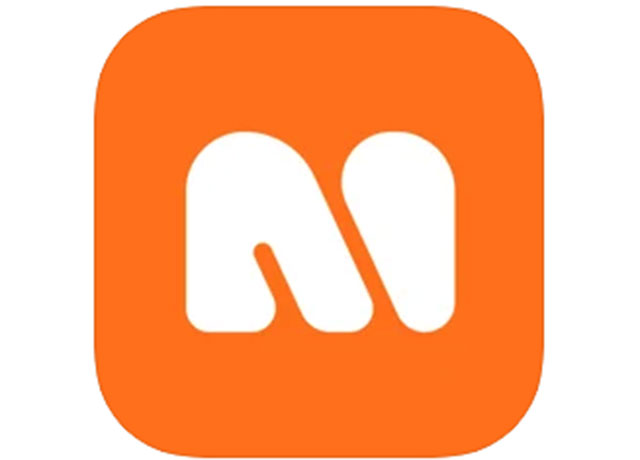 You can check the synchronization between the app and the website.
1. Creating a customer account.
2. Adding product to cart and proceed with Checkout.
3. Wishlist, and many other activities.
buy Magento 2 Mobile App Builder price free
Magento 2 ® Mobile App Builder
Fully Compatible with the latest released Magento version 2.4
The Magento 2 Mobile App extension is a without code tool to launch native eCommerce shopping apps on Google Play & Apple App Store.
Zopim/WhatsApp chat bridges the gap between owner & buyer. Quick social & one-tap login makes shopping easier.
The apps have a fully flexible home screen whose layout can be simply customized via the DIY editor in the admin panel. (Simple drag & drop)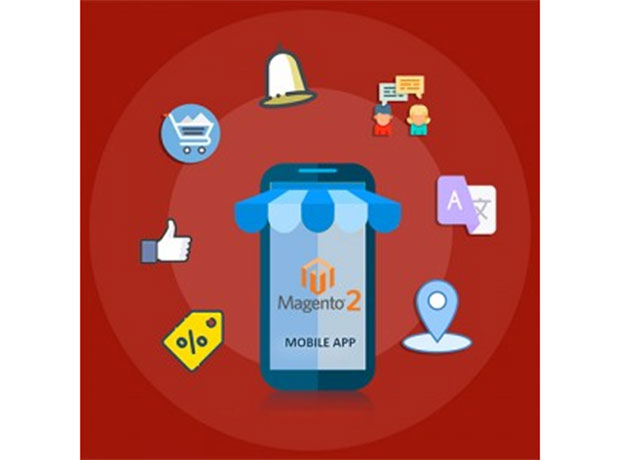 Major Features Of Mobile App
Customizable White Label App.

Native Android/iOS App Tablet and Mobile.

Optimization Multi-lingual and RTL Support Real-time.

Synchronization All Product Type Support.

Multiple Payment and Shipping Support.

Home Page Layout Optimization Google and Facebook Login.

Fingerprint and OTP Login Zopim and Whatsapp Chat Unlimited Push Notifications Simplified.
buy Magento 2 Mobile App Builder price 168$
MageNative Magento 2 Mobile App [M2]
MageNative Magento 2 Mobile App extension provides a flexible and the easiest way to build a mobile app. With the help of the MageNative app, the admin can convert Magento 2 website into a featured mobile app consisting of all the website functionalities.
Supports Android and iOS mobile platforms.

Attractive and User-Friendly Layout, Multi-Lingual and RTL Support

Synchronized Native App

Sort, Filter, and Search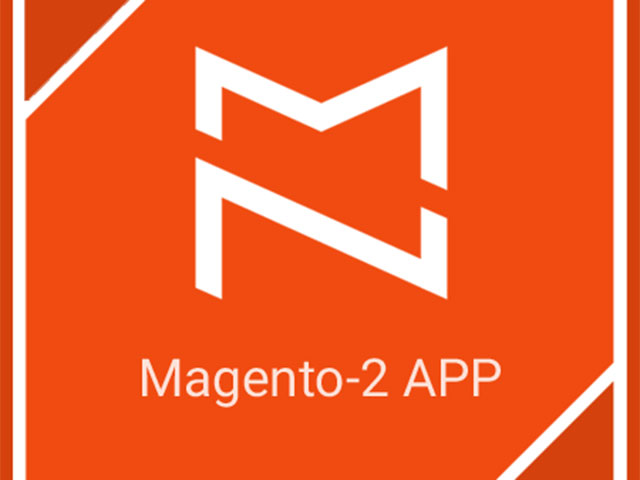 Key Features:
Attractive and User-Friendly Layout:
Provides an attractive and user-friendly layout that makes the users instinctively experience, how to use the interface.
Multi-Lingual and RTL Support:
It supports multiple languages and the right to the left theme. In the right to the left theme, writing starts from the right of the page and continues to the left.
Native App:
An application program, developed for use on a specific platform or device.
Synchronization:
The app is synchronized with the website.
Supports all product types:
It supports all types of the products available in the Magento 2 store.
Search:
Enhanced search feature available to search the required product in the app based on the name, description, and category of the product.
Barcode And QR Code Reader and Scanner:
QR Code Reader is used for Product sharing and easy product search.
Push Notification:
Using Push Notification the MageNative App sends the user a notification message regarding any new offer or any other app-related messages without the user actually opening the app.
The notification is sent to the mobile to draw the user's attention to the latest happening in the app, even when the screen of the tab or mobile is locked, and the app that is pushing the notification is closed.
Social Login:
A single sign-on technology is used that allows users to authenticate themselves on MageNative App by connecting through social media such as Facebook and Google. Thus, offering an option to register, and log in with their regular social login ID and password rather than going through the regular process of registration for using the App.
Voice Search:
You can search the product with your own voice.
Other Features:
Support all the payment methods available on the Magento 2 store.

Homepage Promotional Banner

Promotional Deals

Product Social Sharing

Google Analytics

Customize App Design

Filters

Sort

Coming Soon Feature:

Reward Points

Pin Code Checker

Customizable Theme
buy Magento 2 Mobile App price 249$
Magento 2 Marketplace Mobile App
Magento 2 Marketplace Mobile App Builder supports e-commerce stores in creating an apprehensive Magento 2 Marketplace-based mobile application that supports sellers and customers to easily access your marketplace store.
This distinctive extension helps sellers to check their orders, add or delete new products, set up social profiles, view or edit product lists, and set the invoice right from the mobile app.
More than that, Magento 2 Marketplace Mobile App Builder also supports customers to update and access their information, check products and sellers' information, and track their order details with a few simple clicks.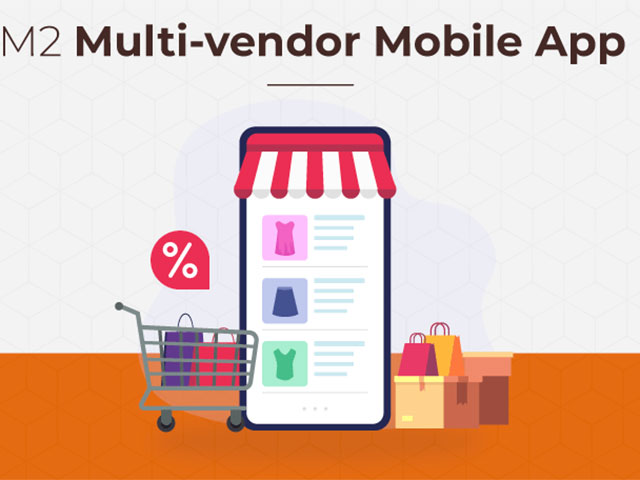 Home Page Configuration

Real-time Customer Dashboard

Manage Customer Profile

View Seller Profile

Find Sellers

Manage Order Details

View Product List

Add/Update Products on Cart

Add product to Wishlist

Push Notification

Support general Magento 2 frontend features

Support multi-language

The package includes Marketplace PRO/ Marketplace BASIC

Explore Other Best Magento 2 Extensions
buy Magento 2 Mobile App price 0$
Mobile App for Magento 2
Turn your online store into a mobile app without hiring an android or iOS developer using Magento 2 Mobile App.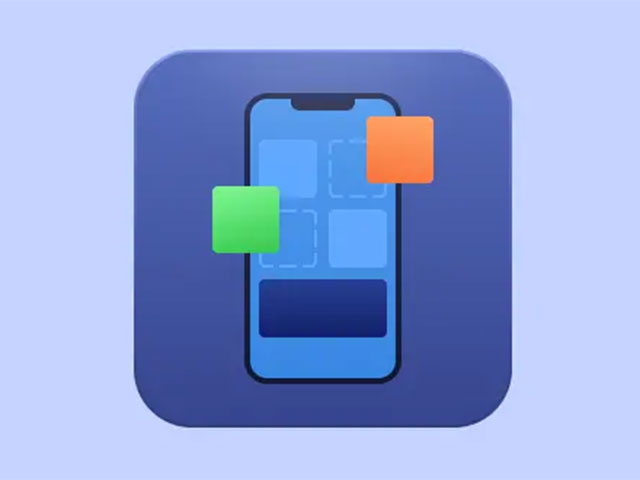 android and iOS native mobile apps for Magento
customizable home screen
immediate sync with Magento 2
all product types support
fingerprint, OTP, and social login
multiple payment and shipping methods
buy Magento 2 Mobile App price 0$
Why switch a Magento website to a mobile app?
The share of mobile traffic in e-commerce has been growing for several years. This is the reason why the importance of mobile applications is increasing:
By the end of 2021, the share of mobile sales is expected to reach up to 54% of total e-commerce sales.
At the same time, only 12% of users say that shopping on the mobile web is convenient, and 84% of users experience difficulties when completing mobile transactions.
If the shoppers have a bad mobile experience, up to 40% of them can go to the competitor.
Mobile apps have three times higher conversions than mobile versions of the sites.
Over 65% of customers have downloaded a retailer app.
As you can see, it's not enough to have a responsive website. Moreover, since the Z generation becomes older and their purchasing power increases, these trends will only strengthen.
Does Magento have a mobile app Builder?
One of the best ways to increase your sale and maintain the loyalty of your customers is using a mobile website or mobile application. The good news is that Magento has the best mobile app Extension.
Can you make mobile apps with PHP?
Normally PHP is used to create websites, based on the many abilities it has. You can easily make a mobile app developed with PHP. To make a mobile app, you need to be aware of the programs and codes that are written in PHP, HTML, CSS, and JavaScript.
Can I develop an Android app using PHP?
As you can make mobile apps with PHP, naturally you can develop Android apps by using PHP.
Conclusion
Mobile apps and web apps are different. Mobile apps are faster and more interactive, but the cost of implementing and designing a mobile app is usually more expensive. In contrast, web applications are easy and simple to implement, but they are not as interactive as web applications.
Although web applications do not need to download and install, can only be run online, while mobile applications also work offline and are safer.
It may have been a privilege to build a mobile app years ago but today it has become a serious need, and if the site does not have a business app, it will not look professional in the eyes of customers.
As you can see, we have introduced 5 of the best mobile app builder for Magento. I hope this article has been useful for you.