Do you want to know How to Change the Favicon in Magento 2? Have you ever heard anything about Favicon? Favicon is a contraction of "favorite" and "icon".
Actually, it's a mixture of two words "favorite" and "icon". Favicon is a small shape and your favorite icon that is representative of your website. You can see Favicon in the below picture.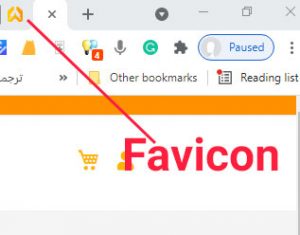 Favicon has known as the shortcut icon or bookmark icon. Also, it is named as a website icon, tab or URL icon. Common sizes of Favicon are typically 12× 12, 16×16, and 32×32 pixels. These three sizes of Favicon are the most common pixels.
Related posts: Learn how to change your Magento email address
Where is Favicon shown?
• On the left side of the address bar
• In browser tabs
• In bookmarks
When a website has Favicon, browsers show it next to the site address; also it will be shown next to each tab's letterhead.
There are some formats of Favicon like Png, Gif, JPG, SVG, Fif, Ipg, and Ico. Among these formats, Ico, Png, and Gif are supported by all of the browsers so we recommend using one of these three formats.
Why Favicon is important for your website?
As mentioned Favicon is representative of your website. With Favicon, your brand has known by your users. Have you ever opened a lot of websites together, and you couldn't identify the website you need? By looking at the favicon, you can immediately identify the desired website.
As we said Favicon is a small shape next to the site address. Our minds memorize pictures better than texts so when you are looking for a website you can find quickly the website that has Favicon.
Another important point about Favicon is that Favicon has a branding role. Some universal valid companies use Favicon to differentiate their website from other websites. Also, they use the favicon for their own branding.
Steps for changing the Favicon:
 1: Go to the admin panel.

2: Insert your admin panel username and password,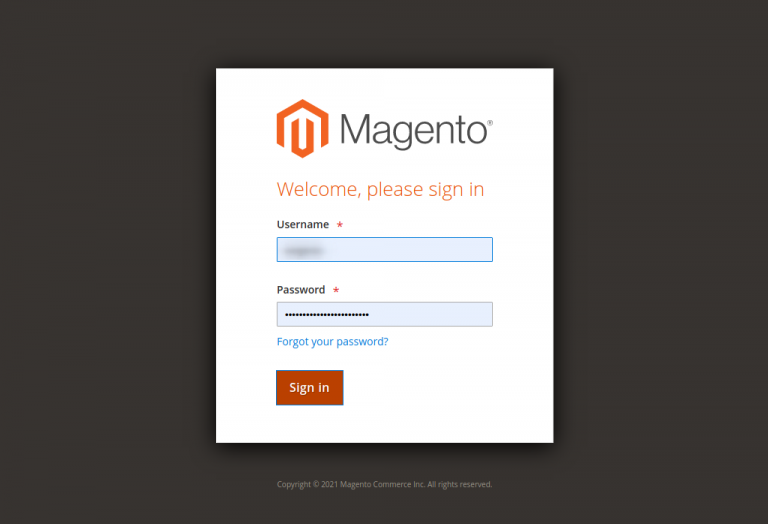 3: From the admin panel menu choose content > design > configuration.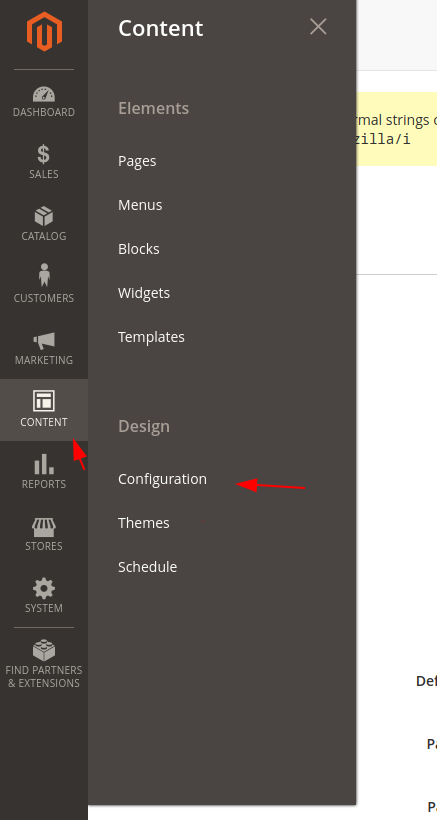 4: Here are all your Magento templates. Edit your current template.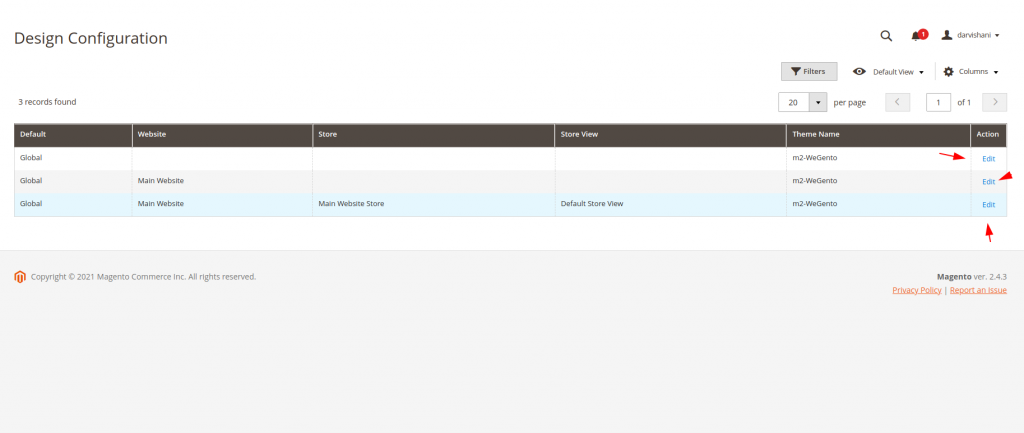 5: Find the HTML Head header and choose it.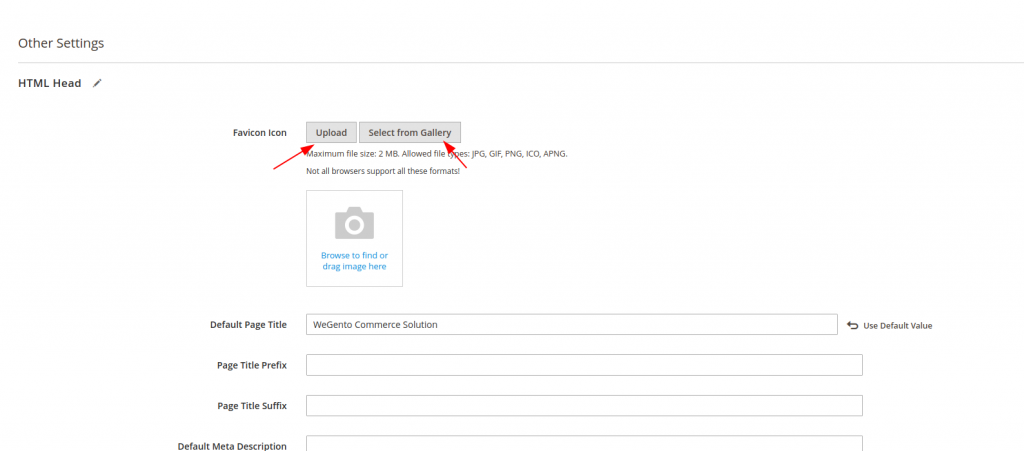 6: There are two ways to choose a favicon image. Upload it from your computer or choose it from the Magento gallery.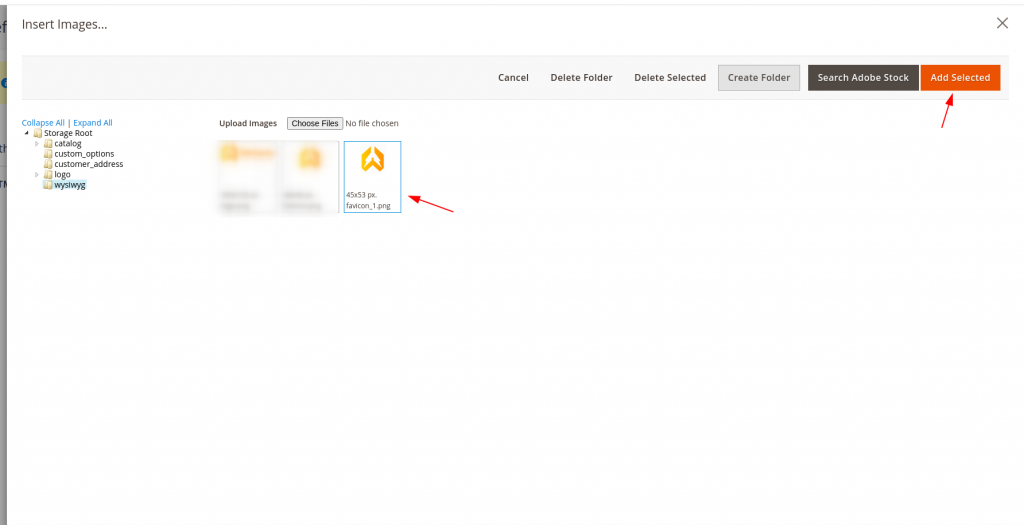 7: If you choose the first way just click on the Upload button and choose your favicon from your computer.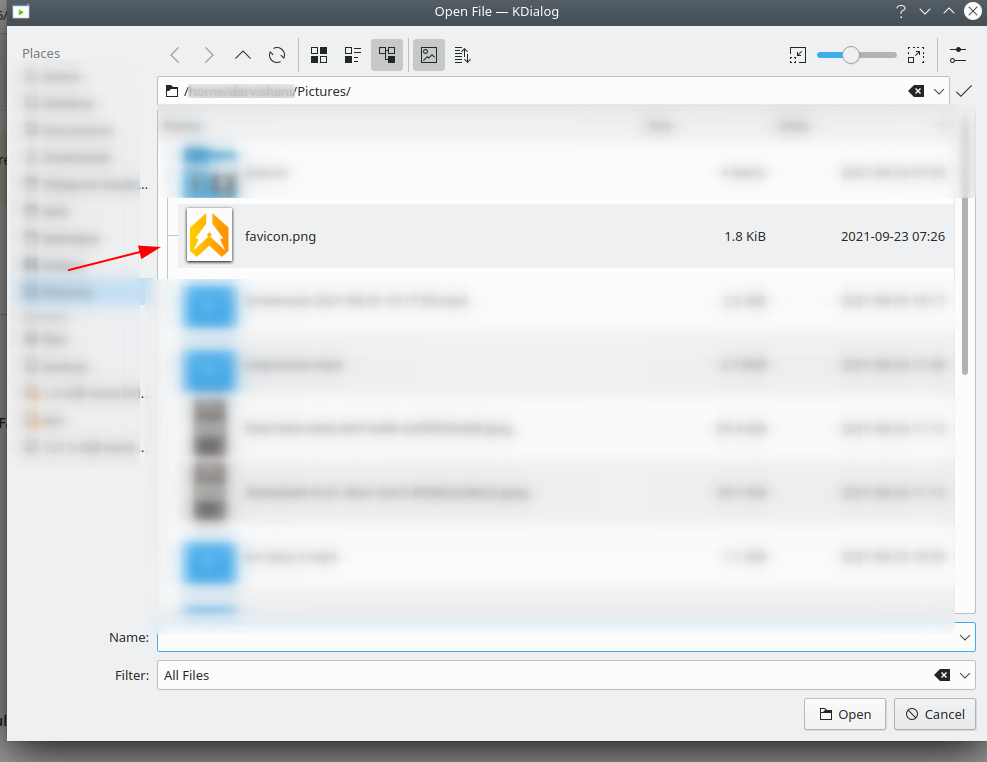 8: Also, you can do it by choosing a favicon from your Magento media, to do that you should click on the Select from Gallery.
9: After selection, you can choose a favicon and insert it.
10: Now, you can save your changes or you can roll back.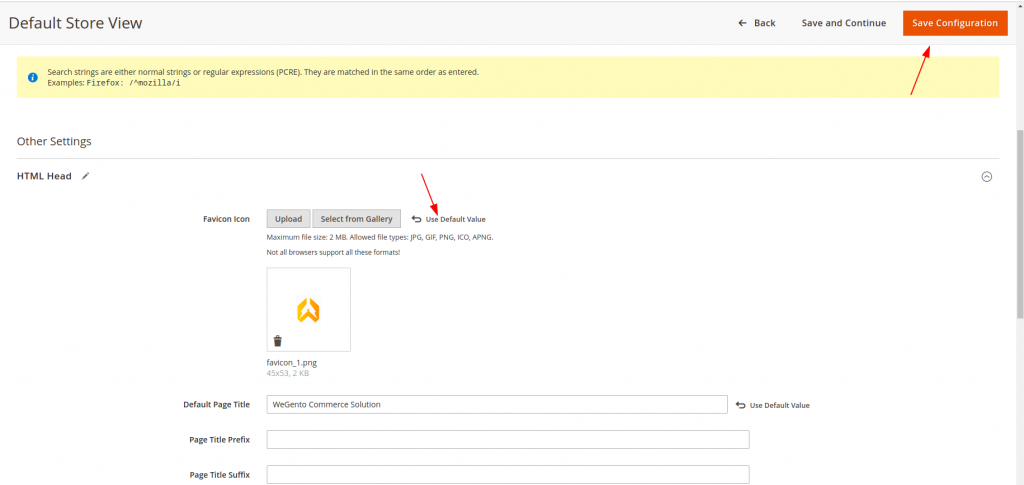 11: Please check your shop favicon. If you can't see any changes, please clean the Magento cache.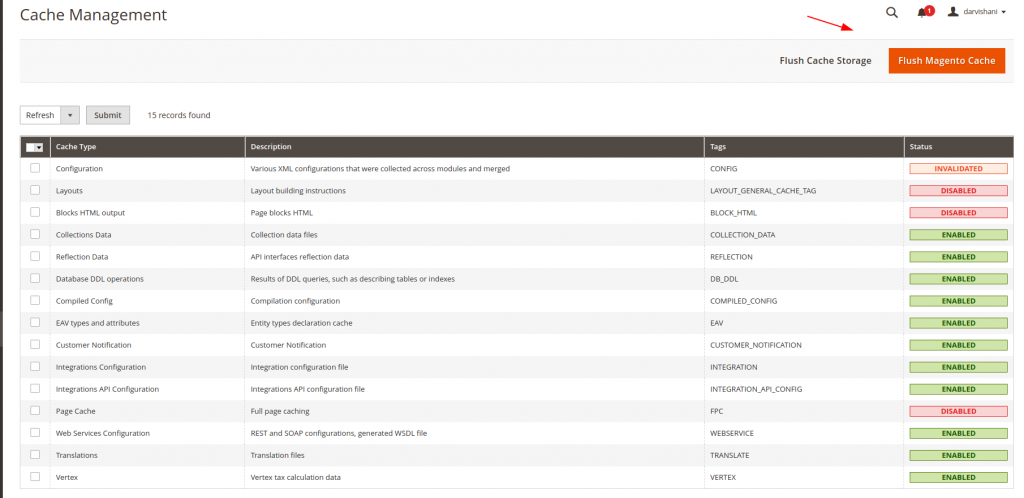 As you have seen this part also was easy such as a piece of cake. I'm sure you can change Favicon in Magento now.