Magento 2 has extended abilities, and the Admin menu is one of them. In the Admin Panel section, you can see the last searched items, order and products are most searched, and other things.
To learn more about how to access to Magento 2 Admin Panel stay with us until the end of this article on the Wegento site.
What is the Admin panel?
It is a panel that the admin has access to manage the site.
What is the Magento admin panel?
Magento 2 Admin Panel is known as Magento 2 backend and the admin can manage the online store by this part.
How do I access the Magento admin panel?
For the first time when you want to sign in to the admin panel, you need to enter the username and password. At this step may there be some Security steps to distinguish robots from humans, such as clicking on a number of images with a specific theme, entering a number of characters, or solving a puzzle.
Related posts: Top 4 of Best Magento Related Products Extensions
What is the starting point for the Magento admin area?
In the first step of getting started as a beginner, you need to download Magento and sample data, then enter the data into an empty store database. Now install Magento and upload the data, then refresh the cache.
How learn Magento step by step?
As a beginner, you should know what the Magento is and how it works. For doing that you can watch the tutorial videos from our site or YouTube and read the articles about Magento. don't forget you need to learn PHP programming language to learn Magento.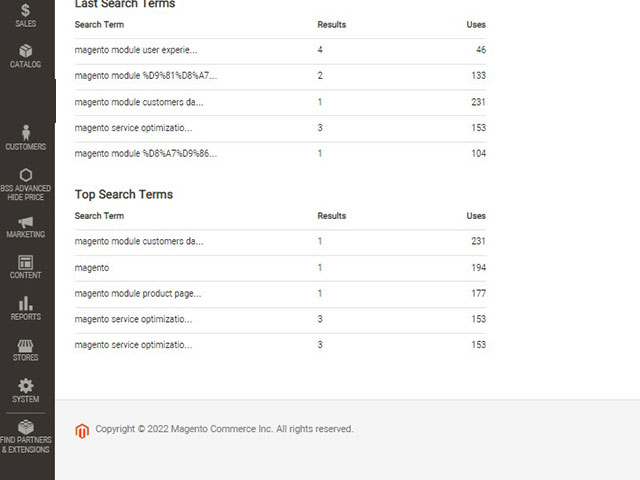 Magento is one of the biggest Store Builders that we can use for large businesses and set up small and big online shops by it. Magento for large businesses needs Personalization.
With Magento store builder you can manage many stores. Magento supports several different languages and you can make your online store multi-language.
Now we go to the Magento 2 Admin Panel and check its sections. The menu of Magento 2 is on the left by default but you can localize it with extensions. The Dashboard is the first section, the below picture shows it and we can see a general view of Magento reports in this part.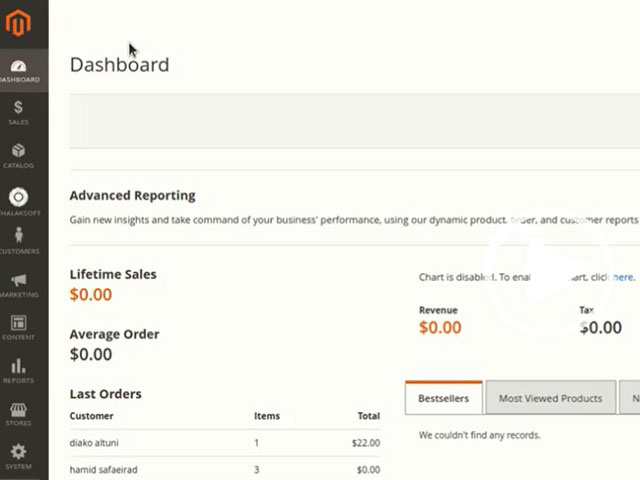 The second section is Sales which includes Orders, Invoices, Shipments, Credit Memos, Billing Agreements, Transactions and Braintree Virtual Terminal. We intend to show you a general view of the Magento Admin Panel so just explain a few of the abilities.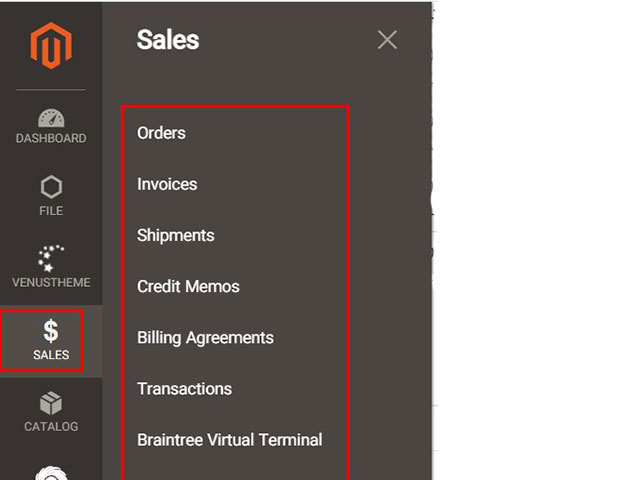 Orders: as you see in the picture we have a list of orders in this part. Magento has the Drag and Drop feature and you can arrange tables to your taste.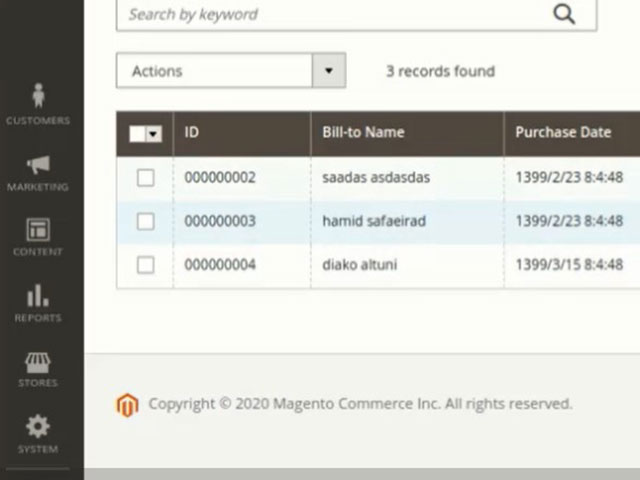 Also, you can take the checkmark of columns that you don't want to be shown and, export an excel or CSV file of your database.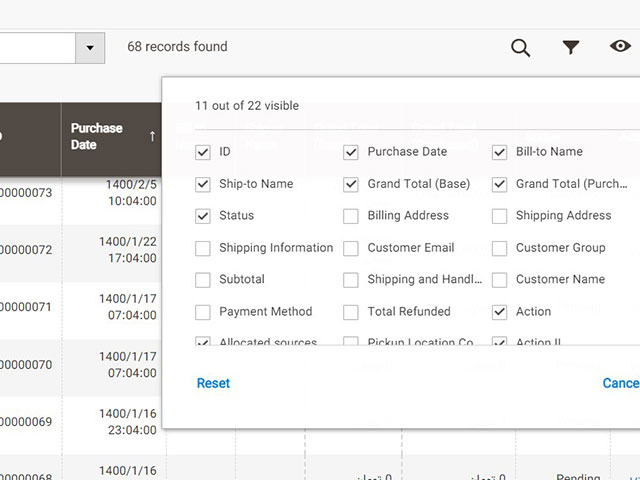 Also, you can search in the database for a special product.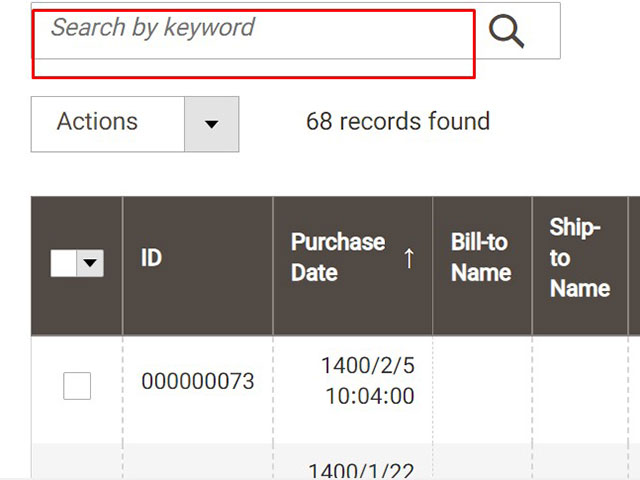 The third section is the Catalog which has two submenus: products and categories. Catalog menu shared catalogs for custom pricing in B2B stores and, makes it easy to create products, categories, and so on.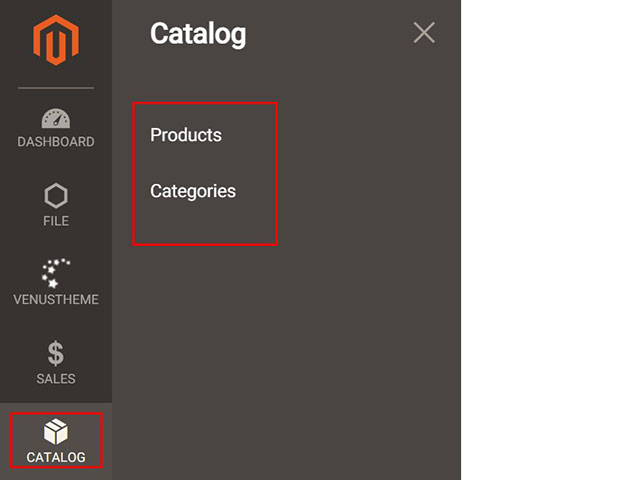 We click on the Category submenu, as you see in the picture, all parts are understandable and you can create a category structure that is the basis of your store navigation.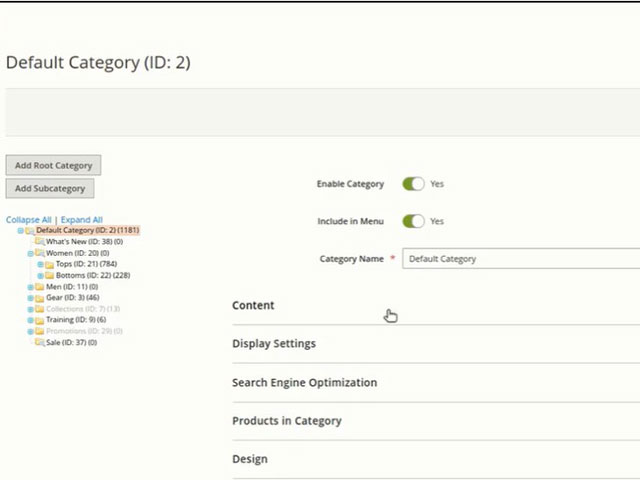 Working with the Product submenu is too easy, according to the picture below you see a list of products and you can add other products like Bundle Products, Simple Products, and so on, using the "Add Product" button.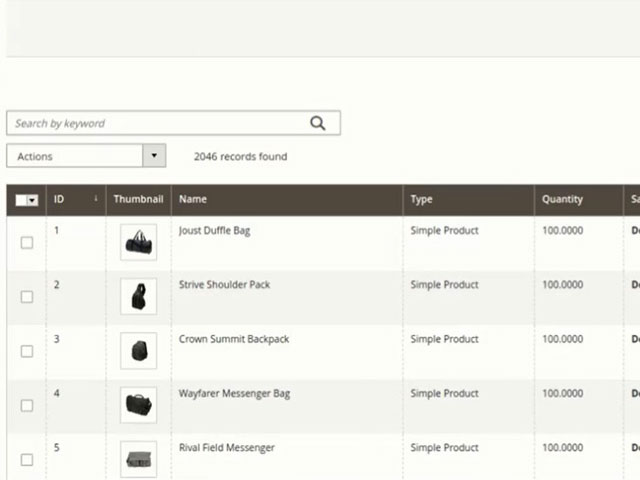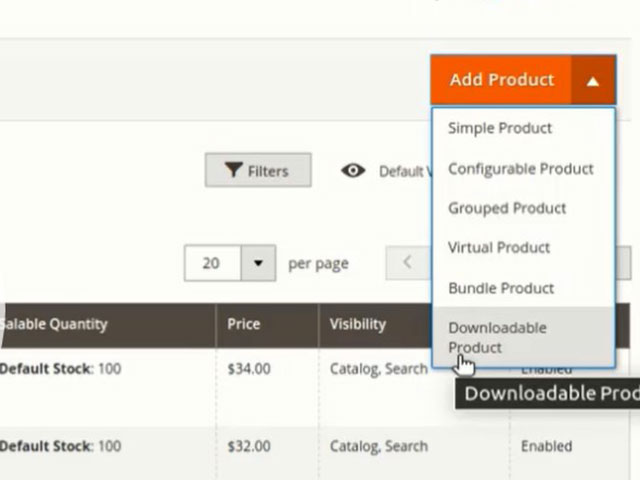 The fourth menu is the Customer which has submenus such as All Customers, Now Online, Customers Groups and so on.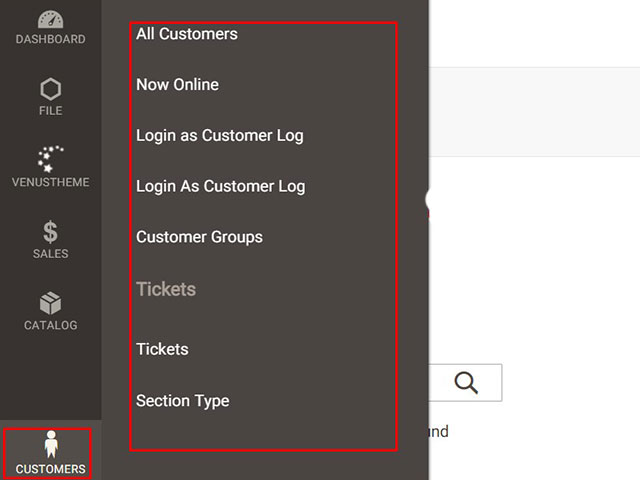 The next menu is Marketing which includes submenus such as Promotions, SEO & Search, Customer Engagement, communications, and User Content that we describe completely in every sub-menu in the next tutorials.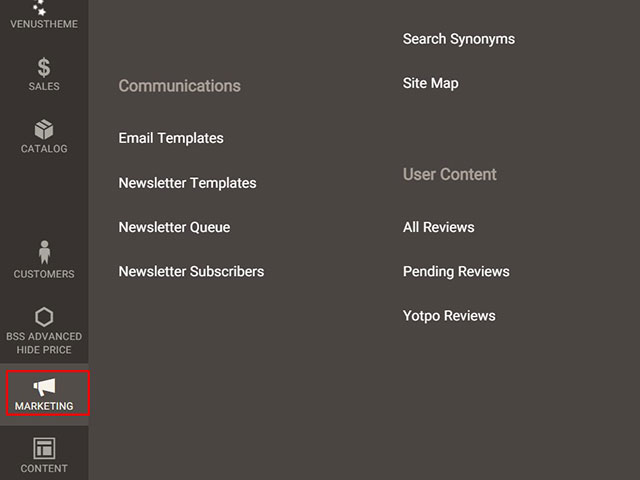 The Content menu is the next menu that includes submenus such as Elements and Design. At this part, you can manage your store content such as adding/ removing/ customizing CMS pages and so on. Suitable content such as great pictures and videos and so on helps to increase the ranking of online stores and gains customer trust without any cost.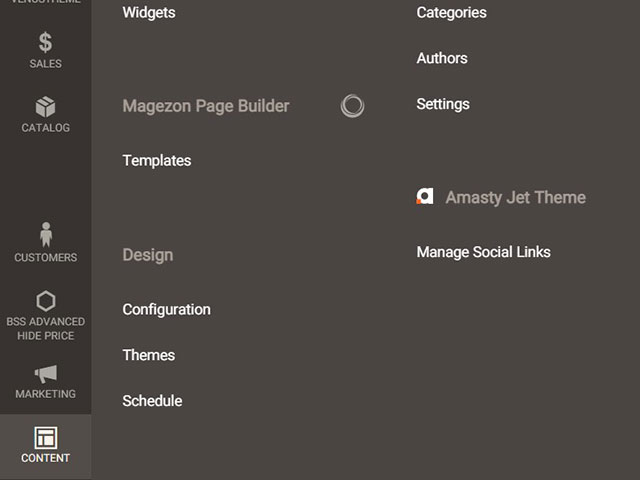 Magento provides reports of the different online store sections to provide you with information on marketing efforts, sales products, and customer activity.
This menu is an easy way to access a complete report of any sales, customers, products, and promotions that you need.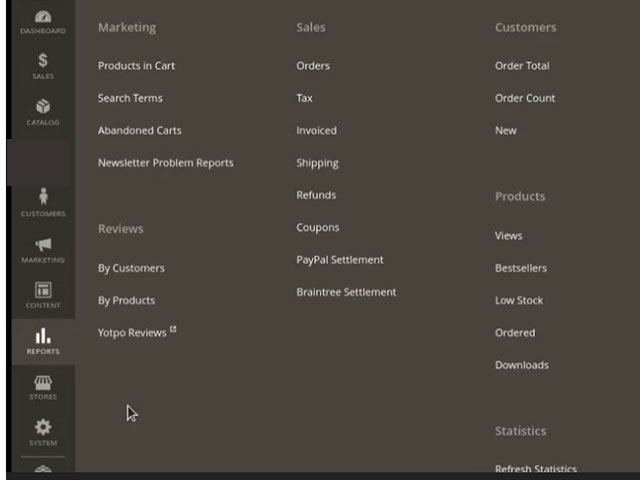 The configuration menu is including all settings that you need in Magento 2.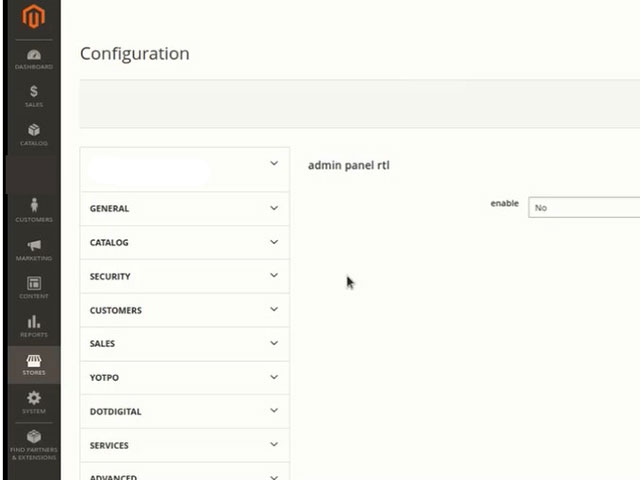 We hope this tutorial was being useful for you like other tutorials.