As you know, Magento has announced that it will interrupt support for Magento 1 in June 2020 and replace it with Magento 2. If you are planning to design an online store by using Store Builder or have already designed your store, you should pay attention to this part of Magento 2 training.
Migration from Magento 1 to Magento 2 is likely to be stressful for online store owners, but migration to Magento 2 is inevitable and have to be done.

During this migration, your SEO site may face some problems. We have prepared an Ecommerce SEO Checklist so that online store owners can use it to transfer their store easily and smoothly. basic seo checklist helps you in Migration.
Related posts: Magento 2 Mega Menu Extension
 SEO checklist for Magento 2 Migration is as follows:
Specify the extent or scope of your migration

Specify the current status of your site

Prioritize your Magento store information

Define the Indexing Strategy

Review tags

XML Sitemap

301 Redirect Implementation

Testing

After-launch tasks
Specify the extent or scope of your migration
The first thing you need to do when moving your store to Magento 2 is to determine the extent or scope of the transfer. This is a bit complicated and time-consuming, but it is necessary and unavoidable to solve the problems that may occur during the transfer and setting up of the store using Magento 2.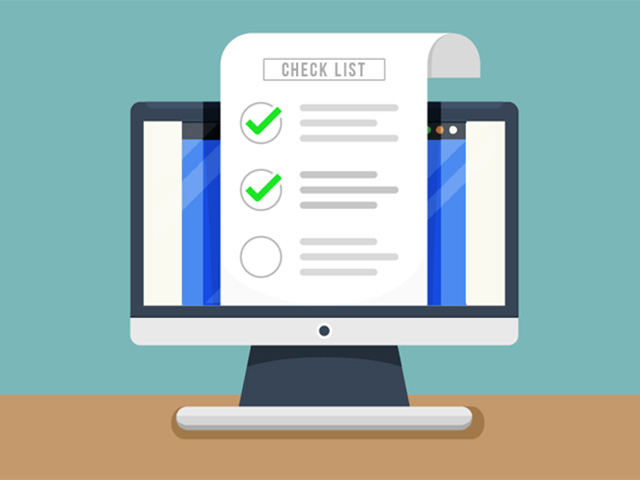 Analyze the data and information on your site to see if there is anything that needs to be reviewed. Finally, create a catalog for your products and categorize them.
Also, make a list of the Extensions you have installed on your storage system and consult with your Magento developers about transferring them to the Magento 2 platform. Developers usually design their own Extensions for both Magento 1 and Magento 2, however, we recommend that you test them first, because Magento 1 extensions may differ from Magento 2 extensions.
Then check the orders section and make a list of people who have been your customers for a long time and still want to be your customer.
Experience shows that larger and more complex stores usually have more orders, so depending on the level of your store and the number of products that you have in your store, estimate the time it takes to move your store to Magento 2.
Specify the current status of your site
The second item on the SEO checklist is checking your site performance through Google Analytics and the Google Search Console. You can also check the site through a crawling tool such as ScreamingFrog.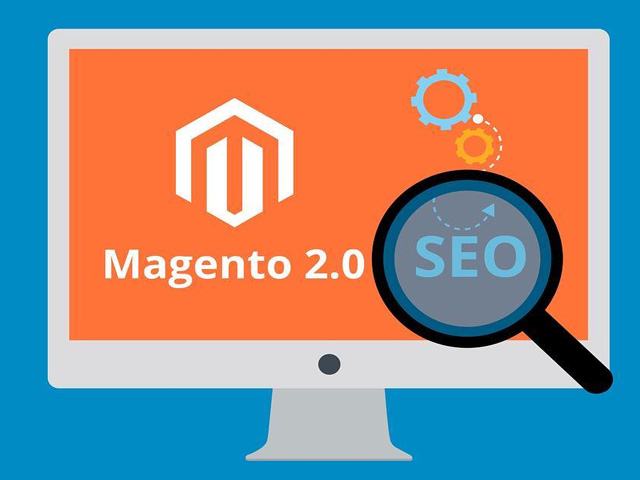 Create a spreadsheet with all the URLs and data (for example, meta robots, canonical tags, revenue, conversion rate and other information).
The result is a huge file of information that may seem unreadable at first sight, but with the right filters, you can analyze each page individually. Gather the information as much as possible because you will need it later.
Prioritize your Magento store information
The third issue is to ensure the quality of your store content. If you do not have all the necessary content (including products, cataloging, and features), your store can suffer a great loss according to SEM principle or Search Engine Marketing.
SEM uses search engine technology to increase the number of visitors and revenue of a site. When your site information and files don't have a good quality, it is difficult that your site will be on the first page of search engines.
If you've already seen a flaw in your data, now is the time to fix it. Review categories, URLs, meta tags, and h1s Carefully.
Be very careful about choosing the keyword. You need to research the keyword before choosing it. The word that you use as a keyword should be included in a way that gets a high ranking in the search engine.

Make sure all products with images, features, descriptions, and metadata are properly transferred to the site. Check everything twice or even more so that your data is not flawed.
Providing accurate information about products and categorizing quality can have a significant impact on your PPC (pay-per-click) performance. We can say that the more time you spend optimizing your site data, the more you invest in your online business.
Define the Indexing Strategy.
One of the most complex things you can do is determine your indexing strategy. If your site is large, it is better to enable the "index, follow" instruction for crawlers. But if your site is not very large, you can enable the "no index, follow" instruction.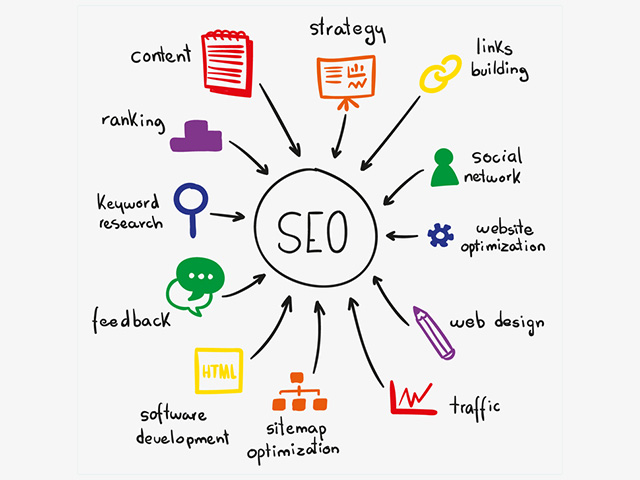 By activating the "index, follow" command, you allow search engines to search your pages and links and index the information on the pages. In the latter case, when you enable the "no index, follow" command, search engines crawl your web pages but do not index them.
After deciding to choose one of the two above commands, you need to upload the robots.txt file to your website. By using the robots.txt file, you allow search engine bots to access your site content and pages, and you can restrict their access too.
After you've identified your indexing strategy, review your tags. Magento Store Builder has many interesting features, but to use them, you need to know how to work with them. One of the great features of Magento is sorting options that are suitable for customers and the experience of their users. But if you do not apply the right tags, your store SEO can be severely damaged.
Your products must use the canonical tag. Use ALT tags for images so search engines can increase your chances of displaying images. By adding images to your content and using the ALT tag for them, you will have the chance that search engines like Google will show your site in a high ranking.
An XML sitemap is a list of site URLs that search engines can use to search the pages of your site and access their content. Migration from Magento 1 to Magento 2 maybe make some changes for SEO so you need to review the sitemap of your site.
You may want to remove some pages from the sitemap or add some new pages that did not already exist on your site. Consult your developers about this, then make the necessary changes to your sitemap.
301 Redirect Implementation
Poor implementation of 301 Redirect is one of the main reasons that cause your store had a drop dramatically as you move from platform to platform (for example, from Magento 1 to Magento 2).
To solve this problem and maintain all the backlinks you have gained during the years of optimization and SEM, you should be careful about URLs that are not linked anywhere.
Don't forget the old redirects you have on your current site, as they should be redirected to new URLs, you can do this through Magento Admin or Htaccess(Hypertext Access). Note that having many redirects in the Htaccess file can have a huge impact on TTFB (Time to first byte). TTFB is a site speed optimization factor.
If your URLs need to be rewritten, the best solution is to create a spreadsheet with old and targeted URLs then consult with your developer about how to implement it.
Before launching your new store on Magento 2, test all of the items listed more than once. Also, try site speed because a slow store can severely affect your performance. If the speed of your online store and the loading of content inside it is slow, a large part of the users of your store will close and refer to another site. Consult your Magento developers about this and make the necessary changes.
If your store slows down due to the transfer of your storage system to Magento 2, you can install the Lazy Loading Extension on your Magento store system.
After launching the new Magento 2 store, you should do some things to do for its SEO. First of all, upload the robots.txt file. Using the robots.txt file, you allow search engine bots to access the content and pages of your website and index your data.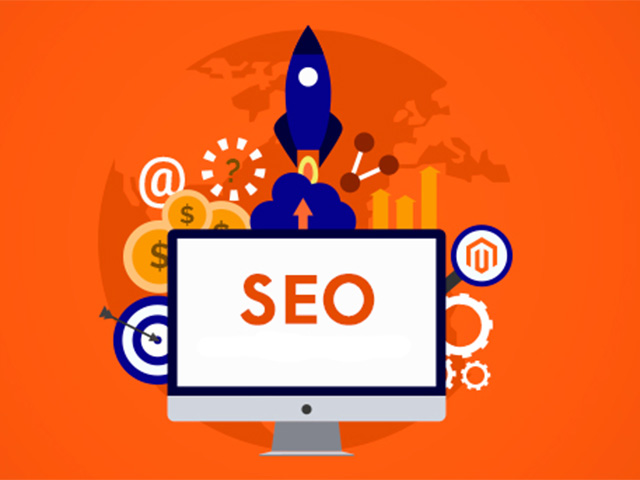 Second, upload your new sitemap to the Google Search Console. Then confirm the changes you have made to your sitemap so you can evaluate the performance of your store after launch.
Third, make sure Google identifies your site and its content. If the identification is not done correctly, you will not be able to analyze the actual performance of your site.
Even if you are sure that you have done everything right, you should constantly think about monitoring your data.
In summary
As mentioned at the beginning of the article, the ecommerce SEO Checklist may change as a result of moving to your Magento 2 store.
For this purpose, a basic SEO checklist was presented in this article. Owners of online stores can use this SEO checklist provided by us to transfer their store to Magento 2 easily and without any problems.