In this article, we explain how to create Order Status and state in Magento 2. and you can learn best the ways to create a new status.
Related posts: How To Create Order In Magento 2 Admin Panel
First of all, we see the list of statuses that we have. To do this navigate Admin Panel > Sales > Orders.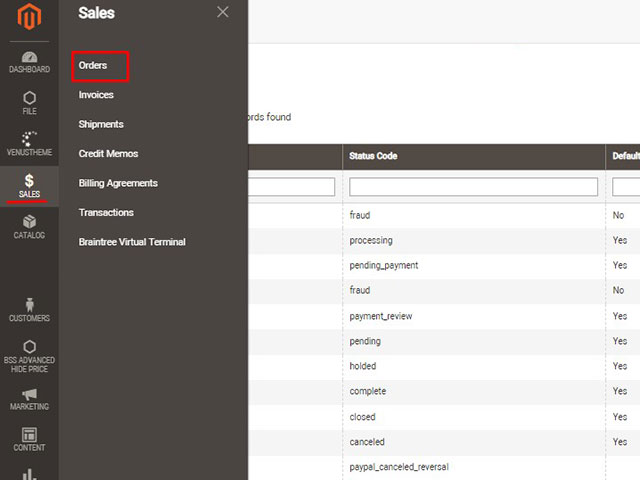 There is a list of statuses including the date, order amount, and so on.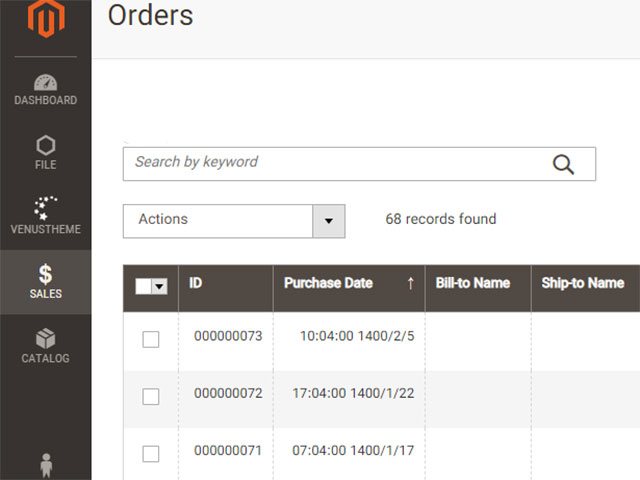 In this section, we have a status column that shows the status of orders.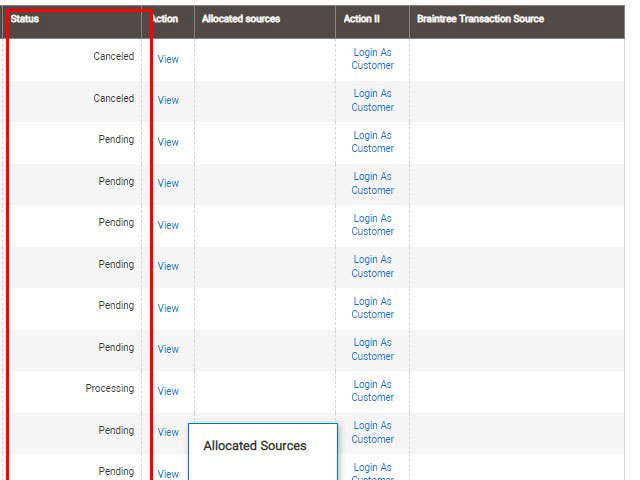 If you intend to add new status follow the steps.
Log in Admin Panel > STORES > Settings> Order status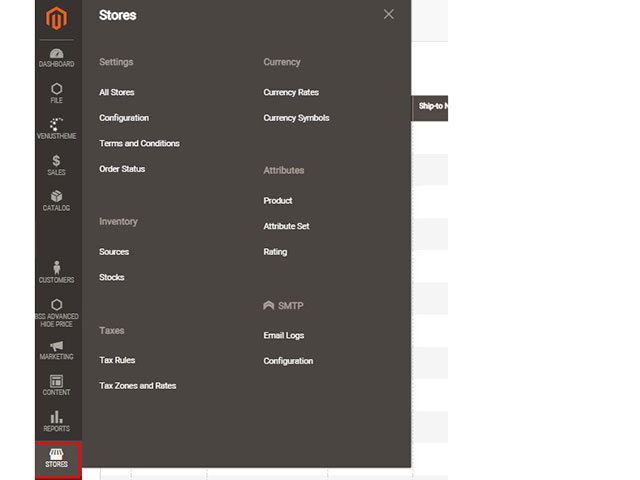 There is a list of predefined statuses.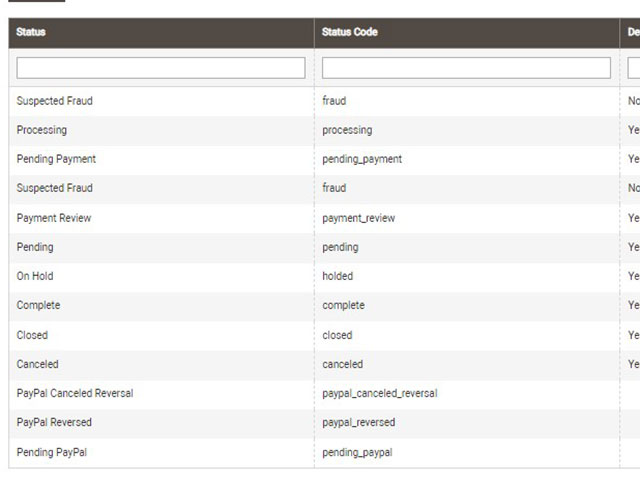 To add a new status, click on the "create new status" button.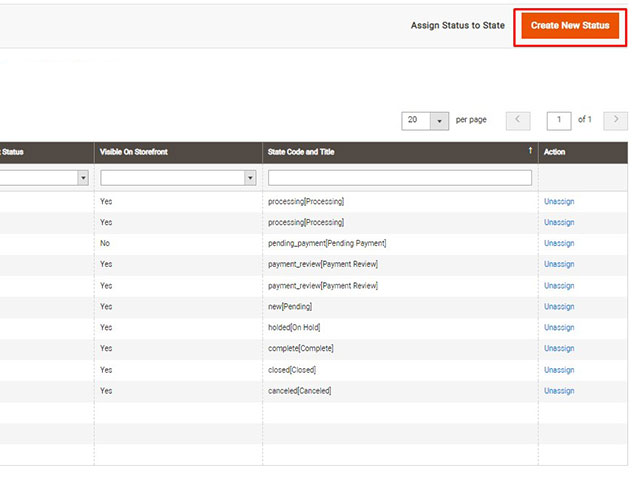 Under Order Status Information insert a Status Code. The first character for the status code must select from the letter a to z. You can't use space for this field.
Set the Status label to identify the status set in both the Admin and storefront. You can use space for this one.
Set the Store View Specific Labels for each store view on your store.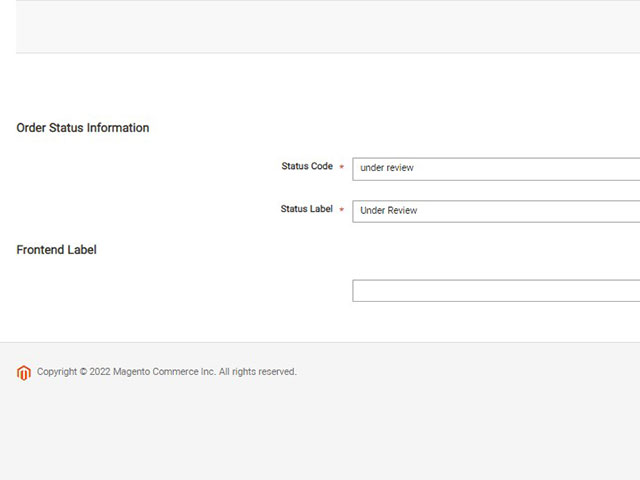 In the next step click on the Save Status button.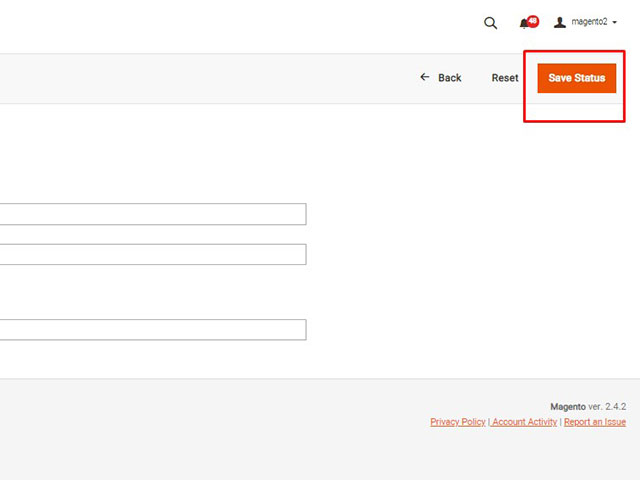 Steps to Assign an Order Status to a State
Again go to the below path
STORES > Settings > Order Status
Now, you see the Magento 2 order status under the name "Under Review" in the grid.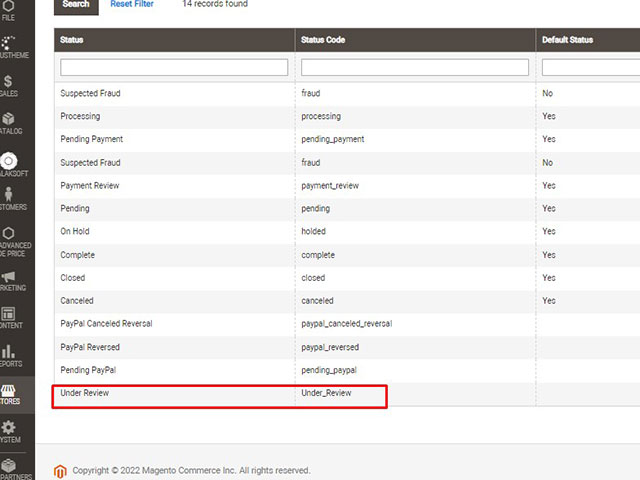 On the Order Status window, click on Assign Status to State button.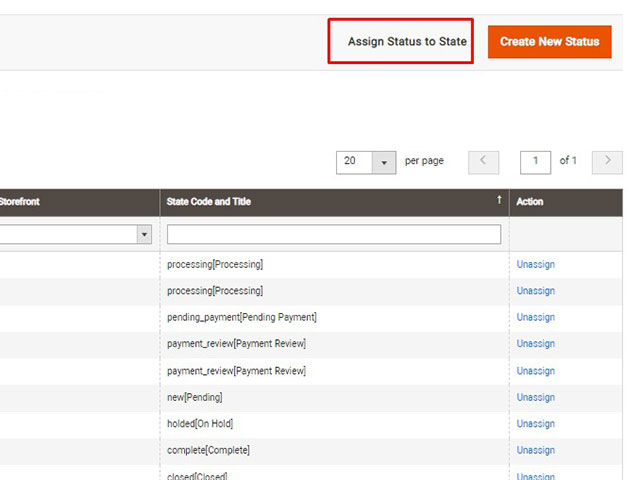 Now you see the new window like the picture below.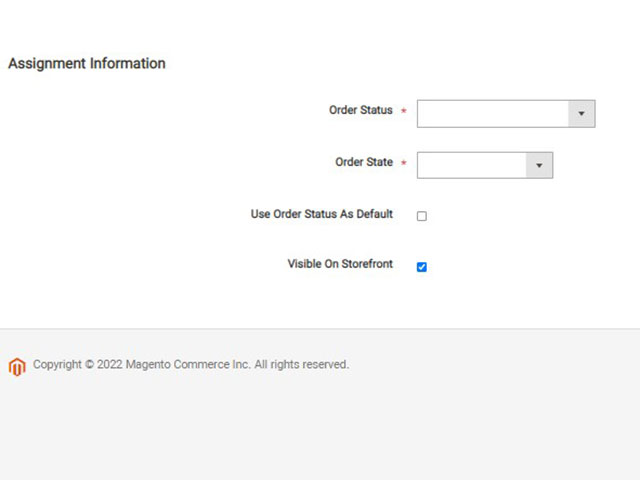 Under Assignment information, select the Order Status that you want to assign which is listed by the status label.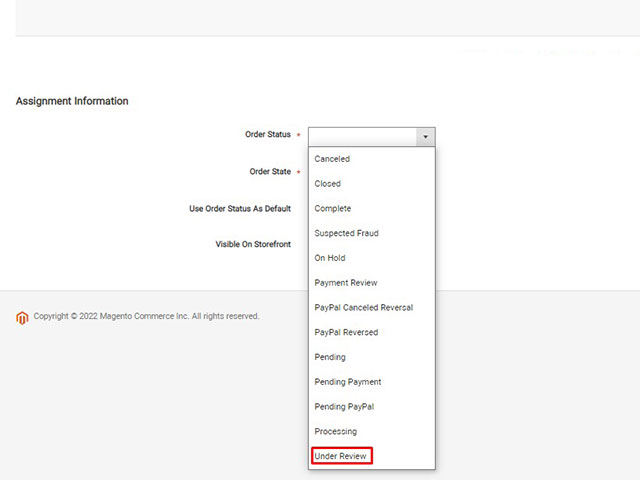 You can select one of the states canceled, closed, complete, and so on that are in the list, in accordance with the order status for state order.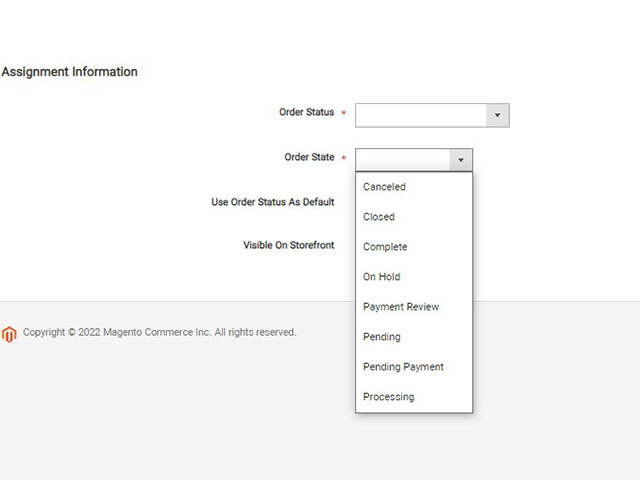 If you want to determine the selected status as a default status, enable the check tick of the Use Order Status Default option.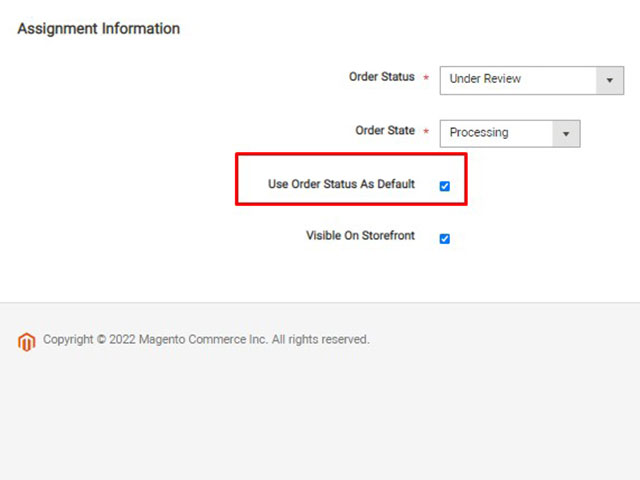 Checkmark the Visible On Storefront, if you want to show up order status in the storefront. Then click on the Save Status Assignment button.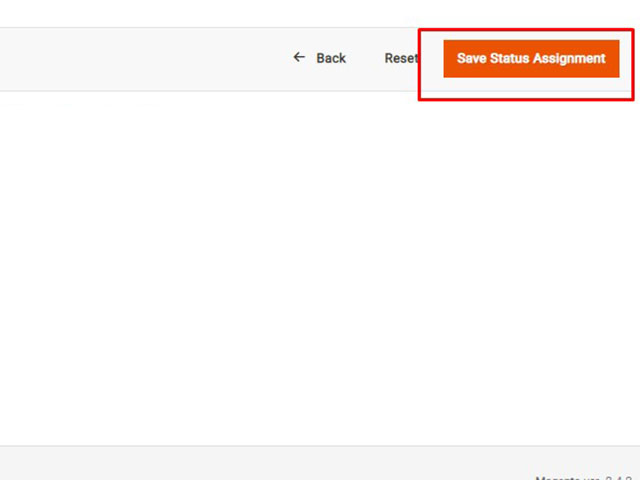 As you see in the picture below, a new status has been created.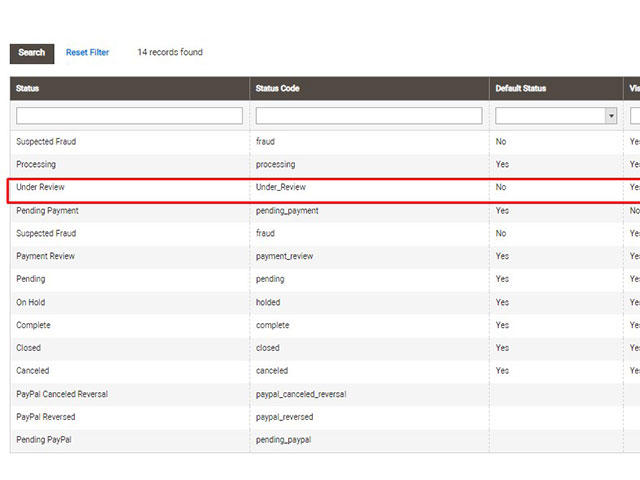 To test whether our order status works or not, we go to Sales > Orders.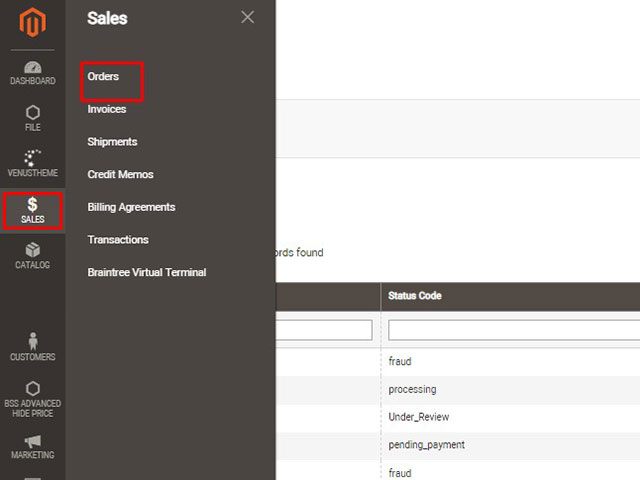 The orders are shown as you see. Click on the View button like the picture.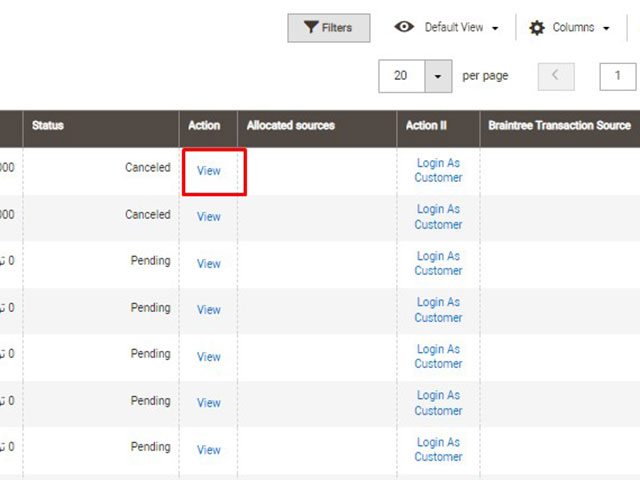 In the Order Total section under Nots for this Order, you can view the statuses list and change the status order to the desired status.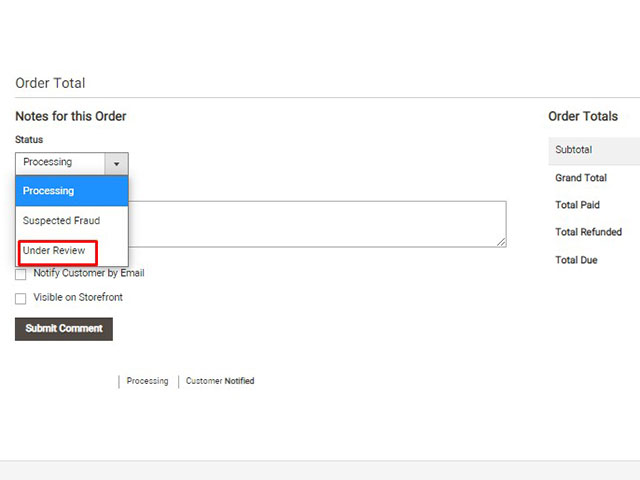 This tutorial is finished; I hope it has been useful for you.